Over the last few weeks, we have looked at the output of Sam Phillips at 706 Union Avenue, usually on the Sun label but Sam also had a couple of other labels; Flip and Phillips International.
Flip is a bit of a strange label. It seems that Sam had decided to create a country label and launched it in 1955, however, there was already a Flip label in Hollywood and they sued Sam. He discontinued the label after four Country issues but then, oddly, issued three R'n'B records before the label folded.
Flip was launched with the mighty Carl Perkins and his first 45, Movie Magg / Turn Around on Flip 501. Two issues later Sam unleashed Charlie Feathers on the world with the magnificent Peepin' Eyes / I've Been Deceived – Flip 503.
---
Peepin' Eyes is pretty much a perfect Country bop 45 that is just that smallest of steps away from Rockabilly. The completely Country vocal, prominent fiddle and steel guitar keep it Country but the insistent beat from the double bass is there as well. This was also released as Sun 503 so it must have sold well. Charlie recorded one more release for Sun then moved onto Meteor and various other labels leaving a trail of Rockabilly classics in his wake but this is where the legend begins.
---
Sam said that Roscoe Gordon was one of the artists that he really thought should have been a big star. Love For You Baby is a fabulous romping R'n'B number. The Chicken is an example of what Sam labelled the Rosco Rhythm, this shuffling style relies on the offbeat with Rosco's swinging vocal and piano softening the impact to make a hypnotic dance tempo that would pretty much re-emerge about six years later in Jamaica and be labelled Ska.
---
Phillips International was a much more successful venture spawning many great 45s and even a few albums.
---
Often referred to as the best Sun record not on Sun, Hayden Thompson's Love my Baby is pure Sun Rockabilly. Originally issued with a nice but fairly ordinary B side, this one has a Phillips International issue from Sonny Burgess. I mentioned Sonny before and this is another R'n'B based wild rocker from the gang.
---
A record like no other from 706 Union. The ultimate stomping grinder with the absolute A team behind a total enigma. Various stories do the rounds about Ken but really we just need to listen to his voice to know all we need to know. The flip is a nice Country number.
---
This is a great Rockabilly duet double-sider with rumours swirling around it just like the Ken Cook. Every few years someone claims that the second voice on the track is Charlie Feathers, but it is not. It is still a great record regardless of who the second voice is.
---
The most prolific artist on Phillips International was Charlie Rich, whose hit Lonely Weekends paved the way to Country superstardom in the 1970s. Unfortunately, some of Charlie's original releases suffer (in our opinion) from the addition of girlie choruses which plagued popular hits of the time. Luckily for us, Sleazy records has issued the fine, undubbed version of Whirlwind along with the mournful Midnight Blues.
---
Sam moved on from Sun records and thanks to a wise investment in the Holiday Inn hotel chain, he could indulge himself in other projects. He created the first US female-run radio station for instance. As time went by, the legend of Sun grew and he kept fanning the flames and pushing his unique belief in the musicians of the Memphis delta. For the full story find a copy of the Peter Garalnick Book, Sam Phillips – The Man Who Invented Rock n Roll.
---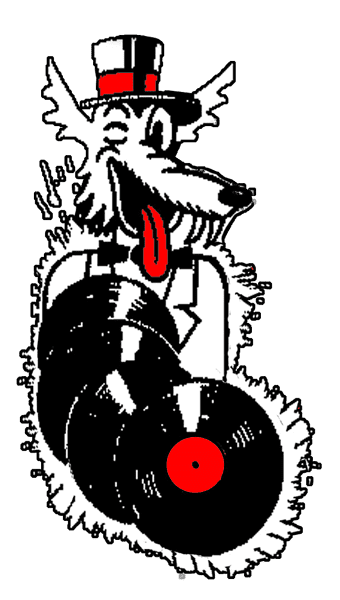 If you like what you see here and want to get these flyers in your inbox, just fill in this form and join out mailing list