Sun records, 706 Union Avenue, Memphis Tennessee USA. The birthplace of Rock n Roll. That is a pretty huge claim but look at the facts. Sam Phillips started the studio to give a place to the fantastic black artists in the Southern states to record their unique sounds.
---
Sam got together with local radio DJ and all-around wild man Dewey (no relation) Phillips launched a label called The Phillips to get the music they loved out. The first and only record that was released in 1950 was Boogie in the Park / Gotta Let You Go by one-man band Joe Hill Louis. This raucous stomping blues number must have been recorded with every needle in the red. It is a stunning number particularly in a time when big bands were still hanging in and many small bands would number six or more members.
---
As we said this was the only release on The Phillips to get the music out Sam signed deals with various labels such as Modern and RPM and later Chess and to release the music he captured and helped to create. 
The first record he leased to Chess was Rocket 88 credited to Jackie Brenston and His Delta Cats leased to Chess records and released in 1951. Many people argue that it is the first Rock n Roll record. The group on the record is in fact Ike Turner and his Kings of Rhythm. As well as leading his own top-class group Ike worked for Sam as a talent scout, a studio musician and a general assistant. The recording stands out from other up-tempo jump blues of the time with its heavy rhythm and harsh guitar. The guitar sound is supposedly a result of an amplifier being dropped and producing the downright dirty sound that became the backbone of rock n roll.
---
Rocket 88 turned out to be the biggest hit Sam had recorded to this point and he had given it to a label he had not dealt with before. This caused a rift with his old lease partner and from then on most of the recordings he made would appear on Chess records.
Now, Sam was a true music lover and not restricted to one style. Amongst the artists he discovered was a street singer called Harmonica Frank. His style was already old fashioned by the early 50s. His background was the hobo trails and the revival tent gospel shows. Step It Up and Go / Swamp Root – Chess is an acoustic guitar and Harmonica work out that signposts the future as Frank sings with a Charlie Feathers lilt on Step It Up. The flip is an "eefin" song. It is a style that involves strange pronunciations and nonsense noises. I did mention Sam wanted to capture unique sounds.
---
Another 'discovery' that Sam Phillips made was Chester Burnett whom he christened 'Howling Wolf'. Sam said that of all the artists he recorded the Wolf was one of the two he wished he could have worked with more but he was lured to Chicago by Chess records where he recorded some of the greatest blues ever laid to was. Before that, though Sam had leased Crying At Daybreak to RPM records. This is an early version of his later monster Smokestack Lightnin'. On this repro, it is coupled with Junior Brooks' Lone Town Blues – a fabulous delta blues from 1952.
---
Phillips Studio and 706 Union was a working studio and was open to be used by other labels, and Trumpet located in Jackson Mississippi was one of the many that used it. They had their artist Tiny Kennedy visit the studio to record his self-penned Strange Kind of Feeling in 1952. This great jump blues number does not sound like Sam's own rough tough style but shows he was able to catch other people's sounds not just his own. This EP comes with another three fine jump numbers.
---
Finally a terrific ten-inch album of Joe Hill Louis, one of the mainstays of the legendary 706 Union Avenue. Six sensational songs. Limited edition. Immerse yourself in the sound that went onto rock the world.
---
So there we go, with examples of recording from 706 Union Avenue, the birthplace of Rock n Roll, before the dawn of Sun. More to come soon.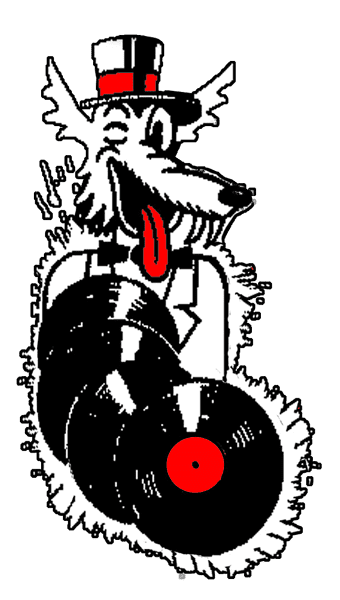 If you like what you see here and want to get these flyers in your inbox, just fill in this form and join out mailing list