A couple of weeks ago we looked at albums from contemporary Rockabilly bands albums and you all liked that so much that this week we're going to put the spotlight on brand new Rockabilly 45s.
---
LP & His Dirty White Bucks
Let's start with the South Coast Cats; LP and His Dirty White Bucks. Les, Dave, Jim and Trev – short on names long on talent, this foursome describes themselves as Totally Authentic Rockabilly Bop. They have honed their sound over years of practice and playing gigs. They offer both self-composed numbers as on the single Man From Laramie b/w Up and Go and well-selected covers such as What Will The Answer Be and Look Who's Lonely. Capturing the excitement and energy of Rockabilly without becoming either too heavy or a pastiche is a real neat trick but these guys pull it off and make it sound natural.
---
Woo-hoo, you want authentic? MLA, as he is known to one and all, is a crazy record collector who explores the vinyl wastelands finding the craziest sounds to dispatch back to us on record or CD. Blood Shot Bill the Canadian wildman is best known for his wild sounds on Norton Records. There is no trying to sound Rockabilly with these two – it simply oozes from them both. (But not like in a 'ew, nasty' way, more in a honey drips from a honeycomb way.) Bittersweet is a stripped-down mid-tempo threatening bopper. The flip is even more downbeat and has a brooding atmosphere that conveys a real depth of feeling. Rockabilly really is not all 100 miles an hour, as we say far too often.
---
Goodness! – another Canadian rocker this time with a huge Jerry Lee Lewis style sound. The topside switches from English to French and even contains a little yodelling but remains a wild Rock 'n' Roll number. The flipside really hits the Jerry Lee style on the head but somehow avoids sounding like an imitation. This was issued by Wild Records back in 2013 but totally missed the attention it so deserves. This is the sort of record that makes checking back on what may have slipped by you totally worth the effort.
---
Oooh man, we need a change of pace, how about some Gospel Bluegrass Bop? We have not made that up. The four tracks on this EP showcase the amazing sound achieved by this Italian band. The EP has a self-composed instrumental Pickin' Truffles and three covers; Hoyt Scoggins' Born of the Spirit, Hylo Brown's Tell Me Little Darling and Howard Bramlett's A Wonderful Home. Every track is top class Bluegrass Bop with the Scoggins' track (in my opinion) crossing that line in to the realm of Rockabilly. Sometimes Rockabilly is 100 miles an hour.
---
Well have gone a bit off path with the Bluegrass so let's continue the detour down the Country lane with this Swedish band who sound like they have been pulled out of a late 50s Kentucky Honky Tonk and put into the studio. The top side is a wonderful steel-led Country shuffle and the flip is a haunting Country Bop number with superb vocals and backing to create that lonesome sound that so many people love.
---
And finally, some Americans putting out a Rockabilly record. Originally issuing records under the name Colton Turner this four piece band from LA renamed themselves The Mellows after relocating to Austin Texas. Colton is the singer and writer, his brother Zane is on guitar, long time friend Yari is on bass and the newest band member, Alberto, fills the seat behind the drums. With their deft touch sound that is in the Buddy Knox, Ricky Nelson region rather than the Hasil Adkins world, they really are such a dose of fresh air on the Rockabilly scene. These two numbers are almost teeners but really bop along. The B-A-B-Y side has a great quiet start with Colton introducing each instrument to build up to a full Rock 'n' Roll teen sound. The flip is great as well, a fine teener.
---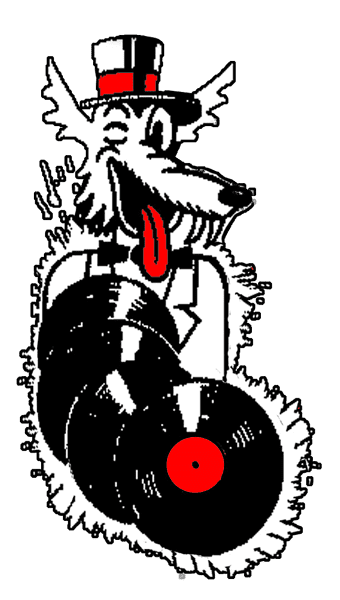 If you like what you see here and want to get these flyers in your inbox, just fill in this form and join out mailing list