There's been so much great new stuff through the door and into the racks of our Camden Town headquarters over the last few weeks, that for this week's six-of-the-best there will be no clever theme…unless you can count 'new stuff' as a theme? Nah, didn't think so.
---
This is a brand new 45 from TM records and puts two great and super obscure 60s Country-ish Rockers back to back. We predict that both sides of this 45 will be filling up dance floors over the next few months when clubs start opening up again. This is a real short run of only 300 copies, so don't be tardy.
---
This is just one in a set of three new Ricky Nelson 10″ LPs from Sleazy Records in Spain. Each volume concentrates on a different songwriter / artist who has scribbled up a tune or twelve for the rockin' rollin teen idol. Check out the 'Sings Johnny & Dorsey Burnette' and 'Sings Jerry Fuller' on our website. Each volume is pressed on coloured vinyl and limited to 500 copies.
---
Primo 1950s Bop from two of the true kings of Texas country music, courtesy of Bill Quinn's legendary Houston-based Goldstar recording studio. This is another of those very limited edition pressings of a mere 300 copies.
---
Stompin' 1957 Rockabilly greatness, lifted from the super, super rare promo only 'Carnival Rock' movie soundtrack LP. Forget about the movie, it's the usual, made in five minutes Roger Corman teen flick crap but the two Luman performances are legendary, with stunning backing of the dream team of James Burton on Guitar and James Kirkland on Bass. If you've never seen the clips from the movie, you better head over to YouTube pronto and check them out, but before you do that, don't forget to buy this 45 (and the three other fantastic Luman 45s in this series) first.
---
Long over due re-reissue for this slab of Virginia Rockabilly/ Rock 'n' Roll perfection. Comes with a wrap-around pic sleeve with a killer pic of the band with lead singer Kenny Coates in mid holler.
---
Let's round off this round up with a man-cave (or she-shed) essential accoutrement! A brand new, totally pointless and fantastic addition to the Kaiser George Marionettes range, 12″ stand-up hard card figures of four of our favourite Rock 'n' Roll stars – Bo Diddley, Link Wray, Screamin' Jay Hawkins & Gene Vincent. Each 'Stand Up' is available separately (click on your choice below) or here as a set of four for a special deal.
---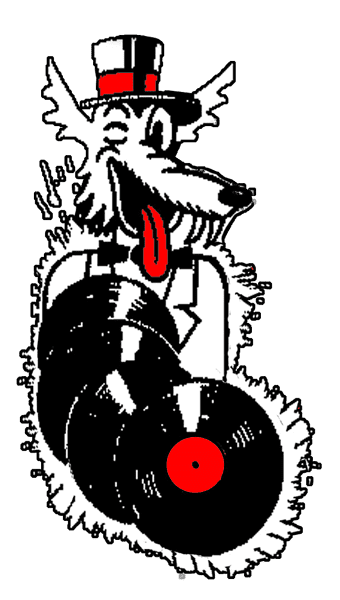 If you like what you see here and want to get these flyers in your inbox, just fill in this form and join out mailing list