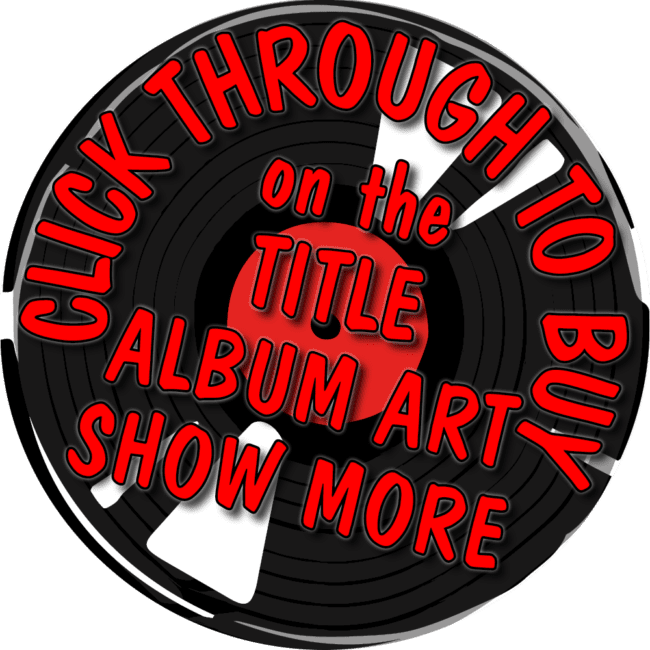 We were going to try ignoring the fact this is the first newsletter in an embarrassingly long time but we guess we gotta say something but, hey we've been busy! Busy doing a lot of buying and selling great records including releases from a brand new label which is bringing Halloween a little early this year, so let's get to the music…
---
Launching a new label the Wax Nerd has chosen to put out what they call 'the dumbest, kookiest and greatest Halloween disc ever' in August. OK, but we can't argue with the dumbest, kookiest etc. This crazy disc sounds like nothing else with the oddest of oddball lyrics and a deadpan vocal like a 'hillbilly Peter Lorre'. The swinging rhythm is pushed along by what sounds like a euphonium and a hammer hitting a rock. The flip side is what would be labelled Version in reggae circles with a grinding sax added to the mix. This 1960 record predates Monster Mash by two years but really should have been a worldwide hit like that was.
Wax Nerd has not only lovingly reproduced the sound to the highest quality but researched the heck out of the story behind the record to give you the full story on the full-colour picture sleeve. It really is a work of art in its own right.
---
The second issue from Wax Nerd is something that people have been crying out for; Danger Moved West. This great track started getting played a while back around Rockabilly / Rock n Roll clubs and soon was a hot favourite amongst hillbilly bop fans everywhere, but the single was only available as a rare original from 1959. The topside of this disc has a Johnny Horton-feel leaning right into the Western side of Country & Western as it bops along with superb finger-picking guitar and rock-solid bass backing. For the flip, the Wax Nerds have selected a lesser-known track from Jack that really stands proud alongside the top side.
Again the gang has reproduced for the best sound and searched for the best info and sleeve design making this a whole package to be enjoyed.
---
---
Moving on with some recent issues you may have missed here is Jerry just out of his teens and full of the fire and the arrogance of youth. He laid down these two traditional tunes at the Sun Records studio in 1956 or 1957. There is no point in going into the history of these songs, as Jerry performs them as if they were brand new and just his. There is no blues sadness in this Deep Elem Blues. The previous versions are all warnings to young guys heading out to a den of iniquity but it sounds here more like Jerry Lee dove in and loved it. This is more like Deep Elem Party. Crawdad Hole is another party with screams, whistles and absolute abandon. It is hard believe only three people are making all this joyous noise; Roland James on guitar and James Van Eaton on drums keeping right up with the Killer on this wildness.
---
Moving on a few years to 1964 – although you might think the recording is much earlier – and a few thousand miles north to Chicago we have this stomping RnB number.
Man, what a great groove this number has. It was recorded and issued by the Chicago label Salem in 1964. Interestingly the label crossed over from Gospel to Soul and I think that might be where the power on this track comes from. I am guessing because there is no info on the artist to share so let's just enjoy the fabulous sounds. Francis has a real raw voice that ramps up and up as the song progresses. The backing featuring piano, brass, drums and a well-used organ provides a super setting for Francis. This reissue retains the original fine ballad flip. Last snippet of info, originals of this are vanishingly rare.
---
There are some things you see on a label that tell you you are about to hear a great record. One of those things is the name Johnny Otis. In this case, that indicator lurks in the writing credits. Preston Love, a tenor sax player who started out in the 40s, was a player of a high enough quality to secure a place in bands of legends like Count Basie, Lucky Millinder and later Johnny Otis. The topside of this 1955 45 features Preston on this surefooted piano, guitar and of course sax groover. The flip is a fantastic vocal RnB track with an uncredited group behind the Johnny Otis band regular Roy 'Happy' Easter. All respect to Mr Preston but this record has Johnny Otis' fingerprints all over it (not the copies we are selling, we will clean them first) and that is great.
---
And now something completely different. Italian Rock n Roll. Rock n Roll comes from the USA but teenagers all over the world had a go at recording it and mostly it was a pretty poor imitation, but then the USA gave us Pat Boone, so it is not nationality that defines quality. Little Tony and His Brothers was an Italian Rock n Roll band formed in 1957 when Tony got bitten by the bug and they were soon in the studio. They recorded prolifically with what looks like a 45 release just about every other month through 1958 and 1959. Most of these are really good Rock n Roll, sure, they have a euro flavour but so what? On this 45 you get two of Tony's best. His cover of the Bing Day's US original I Can't Help It is a Rockabilly guitar rocker with the addition of a flute, which makes a lot of sense if you flip Bing's original and listen to the flute-heavy Mama's Place. Tony's version really captures the urgency inherent in Rockabilly.
The other side is Teddy Girl which is an original and is much less American sounding but nevertheless, it is a superb rocker. It has tough guitar and drums and Tony sings in English and Italian making it really stand out. Every country had its own Elvis and Tony was Italy's. He recorded tons of records in the 50s and early 60s and followed the singer-to-actor to all-around entertainer route before his death in 2013. Anyone who digs the British Rock n Roll sound will already know Tony but if not this 45 is a great place to start.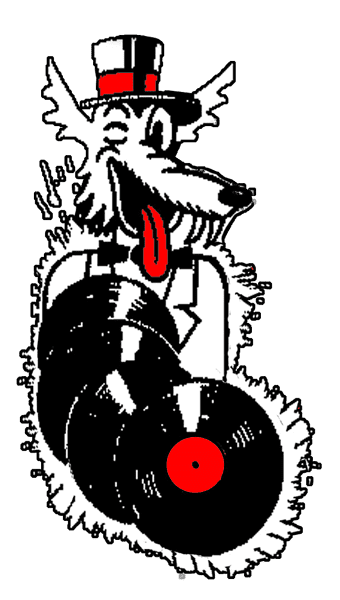 If you like what you see here and want to get these flyers in your inbox, just fill in this form and join out mailing list