Some days it is quiet here and we get a chance to do what people think we do all the time and just play through a bunch of 45s. We have been having a good old dig through the RnB 45s racks. It has been a strange old time lately so we thought, why not have a bit of a stroll through that section as there has been some great stuff issued that we think may have slipped past a lot of people.
---
Groove was RCA's RnB subsidiary and this 1956 double-sided stormer shows the impact rock n roll was having. Tough vocals and stinging lead guitar on the Right Now Baby side push the usual sax leads to a support role and both sides feature killer guitar breaks.
---
Brilliant groove jumping West Coast rock 'n' roll on the topside with a flip showing that complaining about new technology is no new thing. Poor old Mr Bear is persecuted by cops, his wife and his girlfriend by radar over a slow Latin sax riff.
---
This fabulous record seems to be the only issue from this band which is a great shame. The gravel-voiced Rabon Tarrant and a harsh harmonica player duke it out for supremacy on both sides as the train rhythm beat barrels us all along on this tale of lost and reclaimed love over two interlocking sides.
---
Whooo, let's slow it down a little with these two fine sax instros with Buddy Lucas taking the lead. Originally issued on separate 45s these two shakers come together to make a tough groove twofer. (just noticed, "7-11" is subtitled Mambo No.5)
---
Super obscure 45 here. No real info but really does that matter when it sounds so good? Full band mid-tempo RnB with cool guitar licks and a wonderfully relaxed vocal. Probably from 1958.
---
Let's leave you with a frantic one. Kansas City Dog is a Little Richard style rocker and long time favourite for many as it has appeared in quite a few compilations over the years. The flip is a great New Orleans style number and is much lesser-known.
---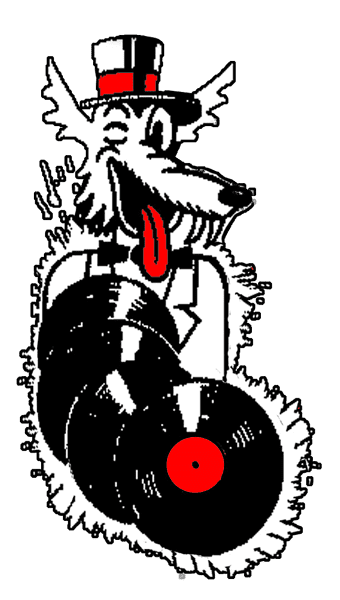 If you like what you see here and want to get these flyers in your inbox, just fill in this form and join out mailing list