Most people would go for some kind of big 10-incher joke but we are better than that right? So with that out the way, the 10in album is perfect for many Rock 'n' Roll artists that we love who never broke through to the big time. They had some great 45s and maybe later some unissued tracks turned up but a full LP would have to be padded out with average R'n'B or country. Not so the 10in album. With the mantra – all killer, no filler – let's look at some of the latest and greatest 10in records on our racks. A Terrific Tenner Trio arrived a few days ago and they are already flying out…
---
A perfect combination of artist and format! Six tracks on each side covering ten sides from 45s issued between 1956 and 1958 plus two unissued tracks from 1956. With these absolutely storming numbers, he takes us from Rhythm 'n' Blues to Rock 'n' Roll.
---
Ronnie needs no introduction and is best known for his wild Rockabilly slayers like You're So Right For Me and, of course, Bop-A-Lena. But we also get his intense slower numbers on here. All the album tracks are from 1956 to 1958 and this time the split is nine issued at the time and three unissued. All the Multi and Micro Groove albums have cool packaging but this one really knocks it out of the park.
---
OK, full disclosure, we have a Hayden Thompson tattoo in the team so we may be judged as biased in this review but this album, in our opinion, contains some of the hands-down greatest Rockabilly tracks ever. The three released tracks are from his 45s of 1957 and 1961 and the other nine are unreleased at the time Sun Records recordings. His uptempo numbers like Fairlane Rock and Oh Mama are amazing and so are his slow tracks like Rock-A-Billy Gal and the salacious Blues Blues Blues. Like we said earlier – all killer, no filler.
---
Juke Boy Bonner is not as well known as some of the other artists featured on Microgroove which is a real pity. His style is real rough tough electric blues. He was from Texas but his first release in 1957 was on the Californian Irma label followed by Goldband three years later, then the next 45 is 1967. Luckily, the fine people at Flyright and Arhoolie issued albums by him in 1968. So on this album a chance to hear pretty much-overlooked tracks from a superb Texas Blues Boy who recorded in a style that was long out of fashion at the time.
---
Not every 10in album reaches back decades, damn, we're now working out how long ago 1984 was and feeling really old. So let's pretend we were all dropping in on the sweaty, manic, wild garagey/trashy gigs going on in London and around the UK in the early 80s. One of the regular bands was made up of three women tearing up 60s tunes making them as rockin' as hell. Ace issued two EPs capturing their sound in 1984 but these are now hard to find luckily Ace has made it possible for everyone to hear these fine fillies again by putting out the two EPs on a terrific 10in album. Even if this does not sound like your usual cup of tea, do yourself a favour and click on the link and listen to a few of the tunes.
---
Moving away from the 'single artist with only a few 45s' thesis, we find that sometimes it is a record label that deserves the 10in treatment. Well, two record labels. Bella and Blue Moon were created in California in 1957. The garage studio threw open its doors and the local Rock 'n' Rollers rushed in. The quality of the 29, by our calculations, 45s issued on the labels was generally really high. The lovely people at Bear Family have selected what they call "the rockiest". The album is certainly rocky with the screaming Johnny Amelio; boppin' Gradie O' Neal; intense Clyde Arnold, and superb Linda and The Epics. With the super high sound and packaging quality including a 12-page booklet this, what I think is the first Blue Moon / Bella compilation, has been a heck of a long time coming but is well worth the wait.
---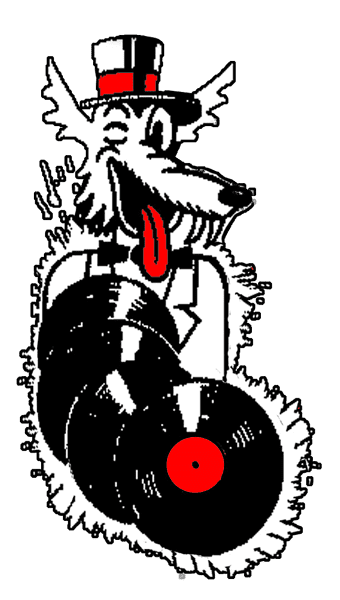 If you like what you see here and want to get these flyers in your inbox, just fill in this form and join out mailing list