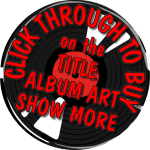 Rockabilly is a musical style that erupted in the USA in the 1950s as part of the Rock 'n' Roll explosion – it took the world by storm and then quickly faded away. Took the world by storm? Yes, one of the biggest hits of the 1950s was Carl Perkins' Blue Suede Shoes and it is pure Rockabilly. And then there was that Elvis guy you may have heard of.
It did not disappear completely, though. Decades later, small combos carried on with the exciting sound. These bands are filled with passion and individuality completely at odds with the retrogressive or backwards-looking revival bands. There is nothing to revive, this sound never went away. So here are some of the best 'modern records' with the Rockabilly and Rock 'n' Roll spirit.
---
Jack Earls is an absolute legend due to his 1956 Sun 45 Slow Down / A Fool For You, which is available as a repro. The top side is blasting Sun sound pure Rockabilly. The flip is a wonderful mid paced Country number delivered with a depth of feeling that can only come from real experience and talent. His status was confirmed with the release in 1974 of the tracks Hey Slim, Sign on the Bottom Line and of course, Let's Bop which were all recorded at Sun in 1955 and 1956. Since then further tracks have been found and issued leaving all Sun fans asking why were they left in the can?
Like many other original Rockabilly performers, Jack was located and flown to Europe to play for Rockabilly fans. Unlike many, however, he still had that magic spark and also newly written tracks that fitted right alongside his 55/56 tracks.
In 2002 Enviken Records paired Jack with the fantastic Rockabilly band The Sleazy Rustic Boys. Together they recorded one of the best Rockabilly albums made by original artists made after the 1950s. The album has eight tracks split between country and Rockabilly and all are written by Jack although the first track seems very familiar. We get two up-tempo numbers on each side but remember Rockabilly is not all 100 miles an hour; the first track on side two is reminiscent of Hey Slim.
Now we hate making comparisons but sometimes they are so strong they cannot be ignored so we have to say Jack sounds a lot like Charlie Feathers here. This album is now 20 years old. We discovered a few old store stock copies recently that had got hidden away. Sitting listening to this after many years we are blown away by how great it is.
---
Oh dear, we are starting to feel ancient. This 'modern' album that we believe young people would call, 'old skool', was issued in 1995. Carlos and The Bandidos were, and remain, a very hard-working band that put a lot of time and effort into getting a real sound of their own and making it a great sound too. At the time, the band would have been called authentic in the pages of Continental Restyling but the band was no reproduction of 'original Rockabilly'. The Bandidos expand the style with Tex Mex tracks such as Tacos and Tequila and the Western lonesome sound on Stone Killer, Kiss You Goodnight and The Gallows but there is plenty of room for unadulterated Rockabilly with the club hit Devilene and You're My One Desire, I'll Play The Game and others. A great album that shows what can be done when a group of people have really absorbed a whole lot of the best music ever and then use the influence as a starting point to create rather than copy.
---
If you were lucky you will have received some of the fantastic Kaiser George Christmas Cards over the festive season but it occurred to us some of you may not be aware of the origins of the Kaiser brand. Back in the early 1990s, four young guys obsessed with American RnB and Rock 'n' Roll formed a band to perform the music they loved to anyone who would listen. The beat sound they created… well it did not take over the world and they did not become hippies because it was the 90s, not the 60s… but other than that the parallels are plain. These guys made brilliant music that utterly captures the excitement of a time without sounding like some kind of pastiche or copy. We don't really know how to explain it. They simply sound like they never had an influence from after 1962. A mixture of US RnB covers and absolutely spot-on originals make this album a party that is captured on vinyl.
---
The Delta's were amongst the first Rockabilly bands to introduce a blues influence to the scene along with a I-have-no-idea-what-might-happen-next edge at live shows. They got dubbed as Neo and Psycho but really they are a wild Rockabilly band that looked beyond the more well known influences to make a personal sound. Like so many bands in the decades since, they formed, they went through many changes and by the mid-90s had pretty much ceased to be.
Luckily for all of us though the original three Deltas still loved to play and got together at the legendary Sun Recording Studio at 706 Union Avenue to record five new tracks in 2019. These tracks take us right back to the stripped-back roots that they knocked us all out with back in 1980/81.
Sheesh, we could write about each song but that gets silly. Let's just say that they still lay down absolute Rockabilly as on Boogie Train, rocked up RnB as on Junkyard Dog and can sound like someone just decided to record a wild party as on Drinking Song. This Migraine issue is limited press on yellow and black splatter wax.
Take the Boogie Train with The Deltas to Sun Records and catch The Cabbage Disease.
---
This album was originally issued in the year 2000, which used to be the future, by No Hit Records. Following an agreement with Witchcraft, the record label – we did not dance naked around bonfires (well not for this deal) – it finally got the vinyl issue it so richly deserves 18 years later.
Anyone who follows Rockabilly must know The Planet Rockers but just in case, the core of the band is Sonny George and Eddie Angel. Both of these Americans grew up listening to old Rock 'n' Roll, Blues and Country records. Eddie learned guitar and Sonny was blessed with a roaring Sleepy La Beef type voice. The two of them joined forces with drummer Mark Winchester and bassist Bill Swatz to form The Planet Rockers. They honed their skills in bars and clubs in Nashville where people really know what Country music is and if you know Country you also know Rockabilly. The Planet Rockers are the real deal. They are hugely talented and deeply immersed in the styles they love. They mix covers that are as good as and sometimes even better than originals and self-penned numbers that sound just as good as the covers. Us going through each track and saying it is great is pointless so do yourself a favour and grab this limited edition press before it is too late.
---
An album of British Rock 'n' Roll recorded and released in 2015 presenting Denvir Jet – The Prince of Rock 'n' Roll – to the world. Denvir is the guitarist on this album and his individual style ringing through every track makes him the star of the show. He covers a couple of well-known instros like Wipe Out and Diamonds and in a real highlight gives the Spanish folk tune Malaguena the Dick Dale treatment. We also get to hear the self-composed rumbling Gizzard, named in tribute to the studio where this album was recorded live on two-inch tape. It is not all instrumentals though, a mix of Brit and US tracks completes an album that captures the excitement of teenage Rock 'n' Roll. And when we say 'teenage' we're not talking metaphorically, Denvir was only 15 when he recorded this album.
Sorry, we don't have a sampler for this yet but stay tuned and we'll let you know when we've got it for you.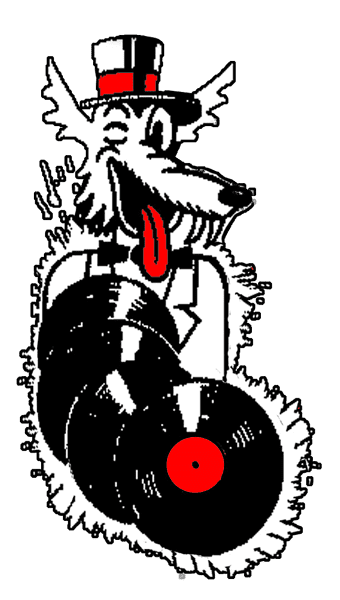 If you like what you see here and want to get these flyers in your inbox, just fill in this form and join out mailing list