We strolled a few doors up the road from our Camden shop on Tuesday and saw the band, The Dustbowl Sinners. This was the first live performance we had seen for ooh soo long and the band were great. The Dustbowl Sinners have so far issued two CDs.
---
This is their debut issue from 2018 and features mainly self-written tunes that are tales of love and loss and liquor. It has a fine old-timey sound with dark lyrics but feels real. If you like the lonesome country sound this is a band for you.
---
The band's second CD from 2020 opens with the moody and magnificent Winter's Bone. Click the link on this one to hear and see the great video. The rest of the tracks match the strength of this opener with influences from Tom Waites, The Byrds and peeping through, and you think of their influences and you are soon back to The Louvain Brothers, Carter Family etc.
---
Well, the reactivated Pan American label is taking no prisoners with this one. A full-scale Rockabilly bash packed with tracks that were totally overlooked when they first came out but are now very sought after. Although this is mostly up-tempo rockers it does slow down for you to catch your breath with a few tough grinders.
---
Another bop fest this time leaning towards some better-known tracks that have filled the dance floors for years. Hitmakers like Chuck Berry, The Rock-a-Tones and Dale Hawkins rub shoulders with the likes of Beamon Forse, Danny Diamond and Lucky Plank. (Lucky Plank, honestly? A great record but, jeez, what kind of name is that? Mind you Elvis Presley would sound pretty strange if he was not a superstar.)
---
Slowing the pace down we have this 30 track celebration of slow-tempo Rock 'n' Roll pulling out tracks from many genres that go to make up the style. Hillbilly, Rockabilly, Rhythm and Blues, Doo Wop all get a look in. Some people are dismissive of 'stroll' records but just listen to the first track, Bob Vidone – Going My Way – and try to argue that is not tough Rock 'n' Roll…
---
We love horror records, from spooky stompers like The Blues Echos – It's Witchcraft, and rockers like Raiders – Hocus Pocus to the gimmicky, maybe even silly ones like Ricky Roy – Screamin' Mimi, and Larry Brinkley – The Creep. These songs plus another 24 spooky and spacey tracks make up this atmospheric compilation just in time for a Halloween party CD. Don't have nightmares…
---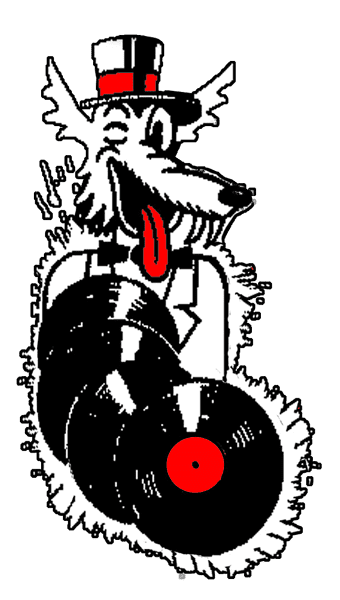 If you like what you see here and want to get these flyers in your inbox, just fill in this form and join out mailing list