Good news!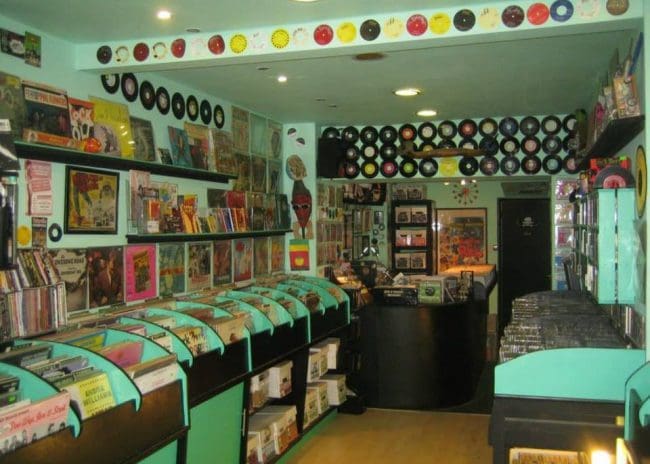 After almost four months in lock-down limbo-land we will be rolling up the shutters on our Camden shop – Sounds That Swing – on Monday 12th April. We would like to thank all of you for your support over the last few months, our mail-order has never been busier and has helped us keep our heads above water over the last crazy year.
Opening Times
Monday to Thursday – 11am to 6pm
Friday and Saturday – 12pm to 7pm
Sunday – 12 to 6pm
What with travel bans and venues still being closed, we expect the shop to be a little quieter over the next few months, so now just as much as anytime over the last year, all business is greatly appreciated and welcomed. Just because the shop has been closed doesn't mean we haven't been getting new stock, quite the opposite actually, with new releases and re-stocks rolling in almost daily, so fear not, we'll have lots of new goodies in-store and more new titles on the way.
Keep an eye on our website and sign up for our regular weekly newsletter for a heads up on the latest happenings. We have also been loading up our eBay store with lots of original and reissue records and check our Facebook Group and Page. If you have any questions then you always can email us at [email protected] or give us a call on 0207 267 4682
Reopening our Camden shop feels like coming home. We love a theme, so here's six 45s that fit with the home from home theme covering various genres: Blues, Rockabilly, Doo-Wop, Rock n Roll, 60s Soul screamers and Rhythm and Blues. Enjoy, and thanks again for all of your support.
Martin and Neil
---
Killer two sided rompin', stompin' jump blues rockers!
---
Killer 1957 Ohio Rockabilly – custom pressed by Starday. Cut at the same session as Rusty York cut his boppin' demo version of 'The Girl Can't Help It'.
---
Two jump blues titans turn in fine soul tunes.
---
Fantastic previously unissued 1960 Ohio R&B two-sider. Originally scheduled for release on Lanjo but scrapped for some bizarre reason. This is a fantastic issue on the revived Hilltop label by My Minds Eye. Amazing sound straight from mastertape.
---
Monstrous screamin' pounding R&B/Soul wailer with an amazing powerhouse ballad flip too.
---
Intense amazing Diddley bopper backed up with Bo's best and most off the wall instro.
---
---