We'll cut straight to the chase this week because we could not narrow our selection to just six tracks, there's just too much good stuff here – R'n'B, Soul, Vocal Harmony, Blues, Frat and Surf. This is a real treasure trove and every one of these seven records has a flip you can't choose between, all are stunning singles.
---
Donnie Williams is Donnie Nix, famous under his real name in Sounds That Swing land for Ain't About To Go Home on Wilrod. He is much more famous in the rest of the world as a member of staggeringly fine and influential Stax house band Mar-Keys. It is speculated by some that these two sides are basically the Mar-Keys under a different name. The music is as you would expect from a 1964 double-sider from the kings of Memphis funk. One side a down and dirty Blues and the flip a much more sophisticated R'n'B sax-led instro. The two sides are very different from each other but each is a fine example of the style being played.
---
Goliath was a short-lived Hollywood label that mainly issued surf records. This 1963 Mad Mike Monster 45 couples Get It, a tough organ-led Soul Frat mover and Bathsheba, a moody sax, guitar, drums surf style number with just a little organ action. It must have got some action as it was picked up and re-released on Valiant the next year. A great get 'em moving number for the early evening and a slow 'em down number for a late-night smooch session.
---
Melvin was a prolific artist but despite lots of great 45s he never got settled on one label. On this 1963 Detroit dancer double Melvin shows of his tough soulful vocals with the Nite Sounds who also back a bunch of other artists for Fortune and its subs. This record falls squarely into the 'crossover' genre in our book. This means every group of record collectors want to claim it as one of 'their records'. Call it Soul, Rhythm and Blues, Vocal Harmony or straight Rock 'n' Roll, it does not really matter you get two fabulous Fortune tunes here.
---
Ya like the 5 Royales, right? So basically, this is them. The 5 Royales are a lynchpin Vocal Harmony Rhythm and Blues groups that link Gospel, Rhythm and Blues, Doo Wop, Soul and even pop. El Pauling was a founding member of the group and co-wrote their much-covered hits Think and Dedicated to the One I Love. As anyone who has glanced at any book on vocal harmony groups will know, the history of every group is a labyrinth and for a band as long-lived and important as the 5 Royales that is more true than ever. El Pauling and a few other 5 Royales members went off and recorded under his name. The results were the terrific Vocal Harmony rocker and the haunting reflection of teenage angst you hear here.
---
Straight ahead vocal harmony Rhythm and Blues double-sider from 1957 California with the Bumps Blackwell Orchestra backing. These two up-tempo numbers really move along and hit the sweet spot of vocal harmony crossing over into Coasters style Rock 'n' Roll. (Now of on tangent- we all know the Tyrone Schmidling story, I wonder if that is him adding a few notable licks on Teen Age Machine Age?)
---
Junior Wells is a superstar compared to everyone else on this list so let's just jump into these two sides. They originally came out on two 45s Chief 7005 and 7008 in 1957 and 1958. Two Head Woman is a freight train of a record mixing the Bo Diddley vocals of Who Do You Love and the tough riff of Magic Sam's 21 Days in Jail, yes, really that good. The other side is totally different, a mellow harmonica led instro with a cha cha beat. A nice cool down from the frantic flipside.
---
So we are going one over the usual six pack but when the tracks are this good the rules do not apply. Also, there is really nothing to write about this 45. It is super rare and super great. BB is female and shows off a great voice on a fabulous Deep Soul lament and a dancer. The backing from the named band is perfect. Just listen.
---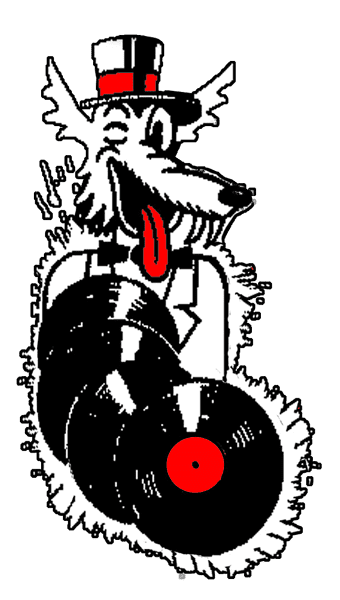 If you like what you see here and want to get these flyers in your inbox, just fill in this form and join out mailing list