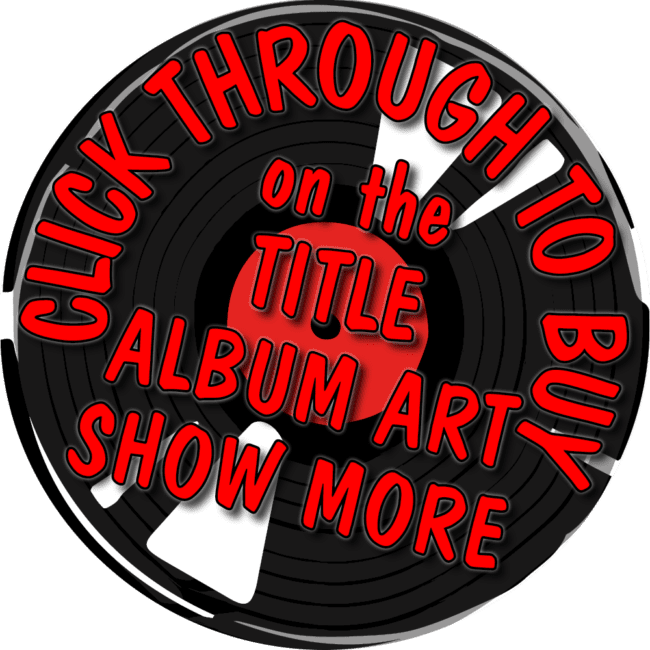 Happy Easter everybody! We love a theme so at this time of year perhaps we should move away from the Devil's music and open up our ears to the sounds of salvation with some God-bothering records. Gospel music is defined by content not style and so here we have records that were they not about getting your ass to church, would be called Rhythm and Blues, Blues, Rock 'n' Roll and Rockabilly. God welcomes all sinners…
---
This Train is a Gospel standard first recorded in the early 1920s, with the best-known version by Sister Rosetta Tharpe. With this cut, recorded in the same session as Little Walter's My Babe, the Rev, backed by Willie Dixon and the Chess Crew, jumps the tracks to make it a rip-roaring Rock 'n' Roll screamer. There is a ton of history around versions of this song, The Rev Ballinger, the recording sessions and everything else to do with this 45 but don't worry about, this just dig a song that would be a Rock 'n' Roll classic if it was about a girl or a car instead of God. Although, of course, it is not about God, like so many train songs it is a metaphor for escape.
---
Shirley Ann was a piano player and vocalist who toured the Gospel circuit from a young age but did not record until after decades of live performance. These two sides recorded in 1968 capture a mature performer completely at ease with her style and completely convinced of her faith. This confidence shines through on both sides. How Can I lose is a fabulous rollicking jubilee style Gospel mover with vicious electric guitar and throbbing bass contrasting with Shirley's wonderfully pitched voice. The flip is a wonderful laid back number that would not sound out of place on a Slow Grind Fever comp. These are two sides taken from two 45s and coupled together so you get the best of Shirley in one hit.
---
Ain't No Grave (Gonna Hold My Body Down) has been recorded by masses of people from its writer Brother Ely to Sister Rosetta and Johnny Cash but this Detroit 1958 version is like no other. The echoing slap bass, Everly Brothers style vocals and Scotty Moore sounding guitar make this the most Rockabilly hillbilly gospel this side of the Louvin Brothers. Great flip that sounds a little like something Carl Perkins might do.
---
In case you were worried you were not going to get it, here is this week's "Rock 'n' Roll before it was called Rock 'n' Roll" record. Two Wings features screaming gravel-voiced vocals, handclapping, four-four rhythm section and guitar to make Bo Diddly and Ike Turner sit up and take notice. The Rev wore a pair of wings and walked through his congregation with a 20 foot electric lead trailing from his guitar to the amps. He completely had the sound and the showmanship of Rock 'n' Roll when this 1953 recording was issued. The flip side is a fine rollin' jubilee song with more of the Rev's trademark guitar.
This is a repro of a 45 from 1969. We mention this as it could easily be from a decade earlier. The Wrapped Up side sounds like a sermon from a down-home church with guitar licks accentuating the message for an early two minutes before transforming into a blues stomp. The flip side, however, rocks from the get-go and features probably the most Rockabilly guitar break of any record from the final year of the 60s. Gospel really is a law unto itself.
---
This record was originally issued on 78 only in 1951. On the topside, Henry recounts the story of the 1927 great flood that killed hundreds and destroyed much of the infrastructure around a huge swathe of the Mississippi. As Henry sees it, God did it, there is none of that hippie peace and love God here. The people were sinners and so they were rightfully drowned, crushed and burned as a warning. This news is delivered in the form of a fine Blues number that sounds far too upbeat for the subject. On the flip side, Strange Things is delivered in an appropriately weird way that makes for a unique and fantastic 45.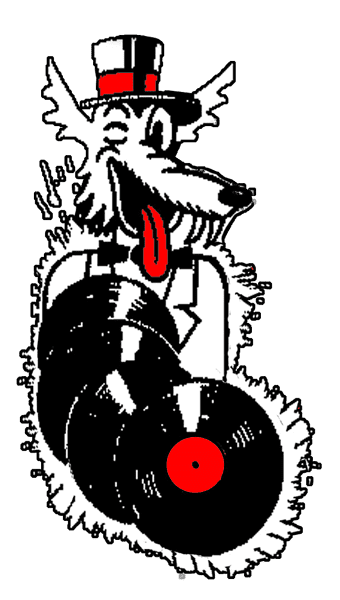 If you like what you see here and want to get these flyers in your inbox, just fill in this form and join out mailing list