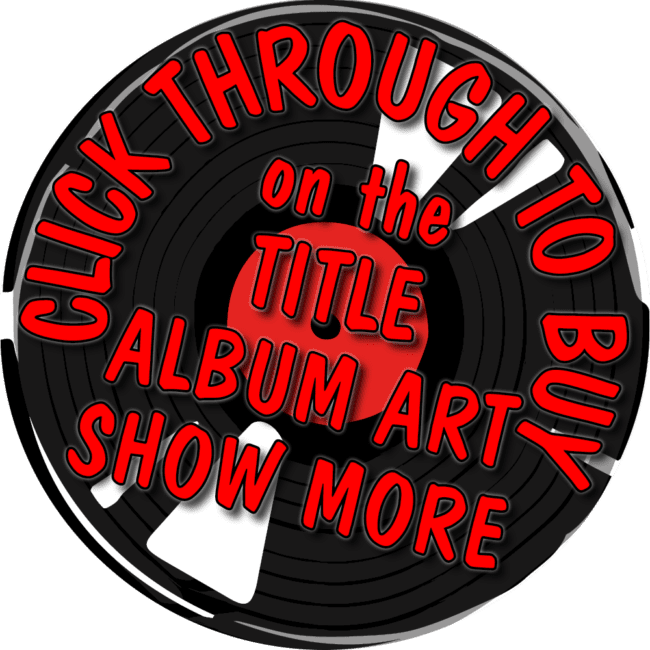 For the newsletter a few weeks ago we grabbed a bunch of Rockabilly 45s that came out fairly recently that may have slipped past your radar. In selecting those six, inevitably, we bookmarked a whole lot more so this week, we're having another ramble in the Rockabilly wildlands…
---
In the last ramble we heard a track that had previously been unavailable on 45 from the often late George Jones, this time we get two. Root Beer and Slave Lover appeared on the 1962 album The New Favourites From George Jones and the 1963 The Novelty Side of George Jones. Both tracks are pretty novelty style as the first relies on the idea of George being given a non-alcoholic drink and the second of him being a slave to love. Anyone who knows about George will see the humour in these. Both bop along in his inimitable style with first-rate backing from Grady Martin, Hargus Robbins, Hank Garland, The Jordanaires and others.
---
Sticking with records with a humorous undertone we have this super late Rockabilly two-sider. While everyone else in the US was pushing on with the space race, Dicky wants no part of it. He is wondering what happened to the chimpanzee that went up before him. His Country drawl and the super cool backing make this a must-have for Rockabilly and space monkey fans everywhere. The flip side sees our reluctant hero finding love. Which is nice. However, he explains that she is not good looking but he loves her still as her family are moonshiners. What does that actually mean? Compared to the flip this is a slightly faster pace with a tough guitar and again a wonderful Country twang vocal.
---
Two unbelievably primitive but equally great real Rockabilly sides found as unissued acetates in the Starday / Dixie warehouse. This is the only way to own this wonderful record on 7inch vinyl. Sometimes we just have to say click the link and listen. It is much better than reading this waffle…
---
This first issue from the TM label is practically a public service as so many people were clamouring for a copy of Berry (Boss Man Guitar) – Big Daddy G – Hyland from 1963. The group is actually The Thundertones, known for great instros like Hot Ice, Thunder Express and others. The original has the same track on both sides so for this issue TM records give us another Chuck Berry flavoured rocker that was not originally issued. Only 300 copies of this have been pressed so it may become as rare as the original.
---
The second issue from TM records takes us down under for some southern hemisphere Rock 'n' Roll. From New Zealand, we hear Glyn Tucker's 1960 mover I'm In Love. This self-penned number has a superb British Rock 'n' Roll sound. The flipside is a cover of Jerry Lee's Put Me Down but done in a different style from the Killer. Even in their countries of origin, these are pretty unknown and here on the other side of the world…well what do you think? Again, a limited press of just 300 with full colour annotated sleeve.
---
We have hit a roll so why not remind you of the latest from TM records? You know the drill by now. Two sides taken from super-rare 45s put together for double listening pleasure, full colour annotated sleeve and best sound quality. What else? Oh yeah, the actual music… Topside, you know Wade and Dick well that Wade is here partnered by Rod instead on this pounding Rock 'n' Roll number. The flipside is much more of a Country rocker and also great. We know it seems unlikely both sides are top rate but TM has gone to a lot of effort to find overlooked records that have the potential to become future classics.
---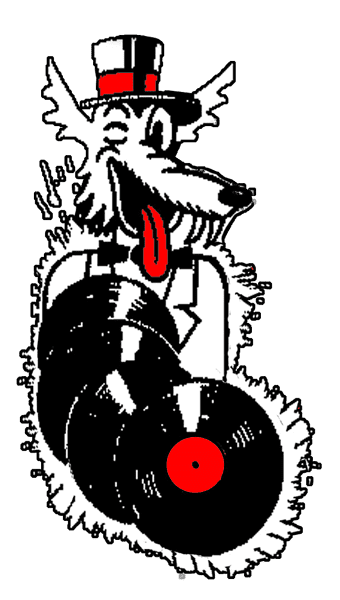 If you like what you see here and want to get these flyers in your inbox, just fill in this form and join out mailing list