In a bustling Camden town, we're celebrating the release of a brand new and essential 45 from the now legendary Mr Don Cavalli and another flick through our Rockabilly repro boxes to pull out a selection of true blue bop classics.
Well, this one seemed to arrive from nowhere without any notice but a new 45 from Mr Cavalli is always exciting and this one's a winner. It's literally flying out of the racks and has already sold out at the source. No snoozing on this one as it'll be gone by next week, if not sooner.
---
A menacing Minnesota Rockabilly ode to the dreaded hangover. The killer instro flip is a trib to the band's favourite hangout and gigging joint.
---
Ducktail Cat double whammy, straight outta the Lone Star State. Gene Jacoby takes the crazy lead vocal on the Marathon side, while on the Starday custom pressed flip, the usually restrained Country & Western warbler Larry Nolen gets unusually hip for just over two minutes. This is actually two different 45s, cunningly slapped back to back for more bop for your buck or in this case, quid. You'll need to be mighty patient and plonk down, probably $3000+ to get original pressings of both of these 45s.
---
Smouldering Florida Rockabilly stomper about a fateful fishing trip. We can't quite make out what the hell is going on but whatever it is, Bill's not happy about it. Guess what? Bill's even more pissed off on the killer boozy doom-laden flip too.
---
That Junior Thompson is always asking questions, or at least he was for the debut release on the Tune record label out of Sam Phillips' home town of Florence, Alabama. The label was run out of a Greyhound bus station and this primitive Rockabilly twin-spinner was cut in the bus station diner in late 1956! Incidentally, just in case you care, the Tune label is said to be the very first record label and music publishing company in Alabama, a good few years before Rick Hall started up the legendary Fame label and studios over on the other side of town in Muscle Shoals.
---
Rural Rockabilly from the capital city of the bayou state – Baton Rouge. Covered by Ronnie Dawson on his first No Hit LP Still A Lot Of Rhythm. More good news, the flip is a great Country bopper.
---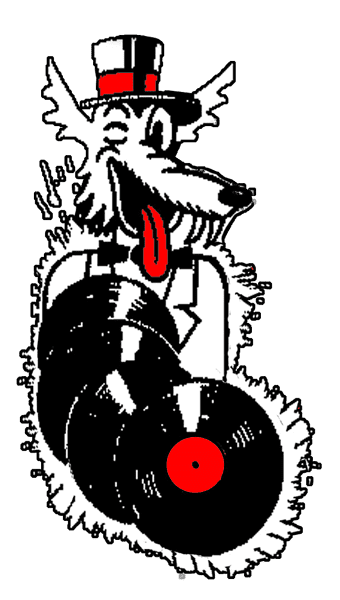 If you like what you see here and want to get these flyers in your inbox, just fill in this form and join out mailing list