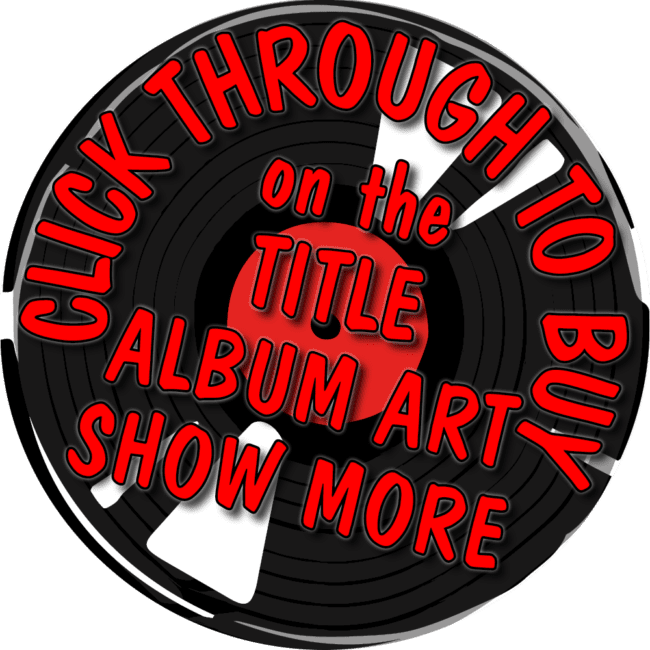 You may have noticed that you have not had a newsletter for a few weeks, apologies for this. We have been working hard on our website but it is taking longer than we expected plus I got covid at the Rockabilly Rave. It is a top website but we want to improve the search function and a few other bits including making it more interactive so you can contribute. For now, here is a quick round-up of a few recent releases. You can look forward to your more regular more rambling newsletter in the next few weeks – Martin.
---
Giant of the Blues is an understatement for the stature of Muddy Waters. But let's just assume everyone knows his story and if you don't, look it up. Muddy already had an eight-year long recording history when this, his third Chess single was released and had already recorded Rollin' And Tumblin' and Rollin' Stone amongst others. Louisiana Blues is archetypal Blues as understood by most people. A walking beat guitar and harmonica tune overlaid with lyrics incorporating Mojo hands, good looking woman and a rootless life of hardship. The thing is, Blues songs are not about defeat but resilience. His troubles may have just begun but he is carrying on doing what he can. The flip side is often described as a Little Walter instrumental as the harmonica is to the fore but the title Evan's Shuffle shows that the band considers the drummer Elga Edmonds (also known as Elgin Evans) as the top man on the side. Regardless, it is a group effort and allows a fantastic band to display their talents.
---
Following on from the fine Bear Family 10in album a few months ago we have this Home of the Blues 45. These sides were originally issued as the top sides to two separate singles, Satisfy (1960) and Hey Hey (1961), but here have been stripped of the B sides for maximum bang for your buck. Satisfy has a great rollin Blues feel and when you learn that Dave was one of Huey 'Piano' Smith's original Clowns that New Orleans influence is recognisable. Hey Hey has a much more Soul rocker groove with every instrument getting a chance to shine along with Dave's great laid-back delivery.
---
Alto was a small New York label and with four 45s issued Chyvonne accounted for more than a quarter of the total output. This was the last of her records and on Don't Push the label sounds like it was aiming at the girl group, Ronettes, sound market. I'm Moving On is something different altogether. A real tough soul swayer with super percussion laying down a solid structure for Chyvonne's voice to soar and weave through, like a bird in the glass and steel canyons of New York. ( We really should leave it alone but that spelling of what we think should be 'Siobhan' fascinates us.)
---
Cold, Cold Heart is the lead side on this 45 and was the side the company thought would hit. It starts in a Fats Domino style (and we love Fats) and about halfway through the style changes to a more current (for the time in 1963) style. Overall it does not work for us but the flip is fantastic! It is so expansive and we feel it wants to be more than just an aural experience and creates visions of an unmade 1960s Grave Digger Jones detective series to accompany it. Brilliant.
---
Tusi-Tusi-Ou-Wa-Wee is a great example of the dance craze song. Not about anything really except having a good time and giving singers and players a chance to show what they can do, and Lloyd sure can sing. On the flip side is a real treasure. A finger-clicking, piano-led pounding soul shaker reminiscent of Little Willie John.
---
Willie had a total of 12 records issued and seriously, every one of them deserves a reissue. This particular 45 absolutely nails the sweet spot of the change over from big combo RnB to Rock n Roll. Willie has said that Wear Your Black Dress was written and recorded after he thought his wife was cheating following a night spent sitting with a gun waiting for her to come home. Maybe that explains the intensity of these two cheating women odes. (Seems like he came to his senses as they remained married).
---
New CDs from Koko Mojo / Atomicat
The great Koko Mojo / Atomicat labels have issued five fine CDs. Rhythm and Blues goes Rock n Roll Vol 2 and Vol 3, which is as it sounds – Rock n Roll covers of Rhythm and Blues recordings. Rhythm and Western Vol 2 and 3 are two collections of the underappreciated genre of Rhythm and Blues covers of Country and Western recordings and Sadie's Gentlemen's Club Vol 5 stuffed as always with top late-night Popcorn noir. Have a browse: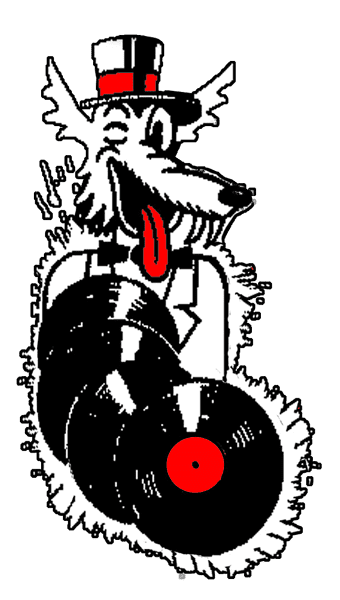 If you like what you see here and want to get these flyers in your inbox, just fill in this form and join out mailing list