Happy December everyone! We will aim for a year-round-up and in January so for this week, here is a set of seven sevens ranging from Jump Blues to Northern and other types of Soul.
We'd like to remind everyone that we have Vouchers if you want to give the music nut in your life the gift of choice at Christmas.
Oh, another thing, the super-talented KGM gang has been at it again and it may be late but we have a few sets left of this year's brand-new Christmas (or any other occasion) Card.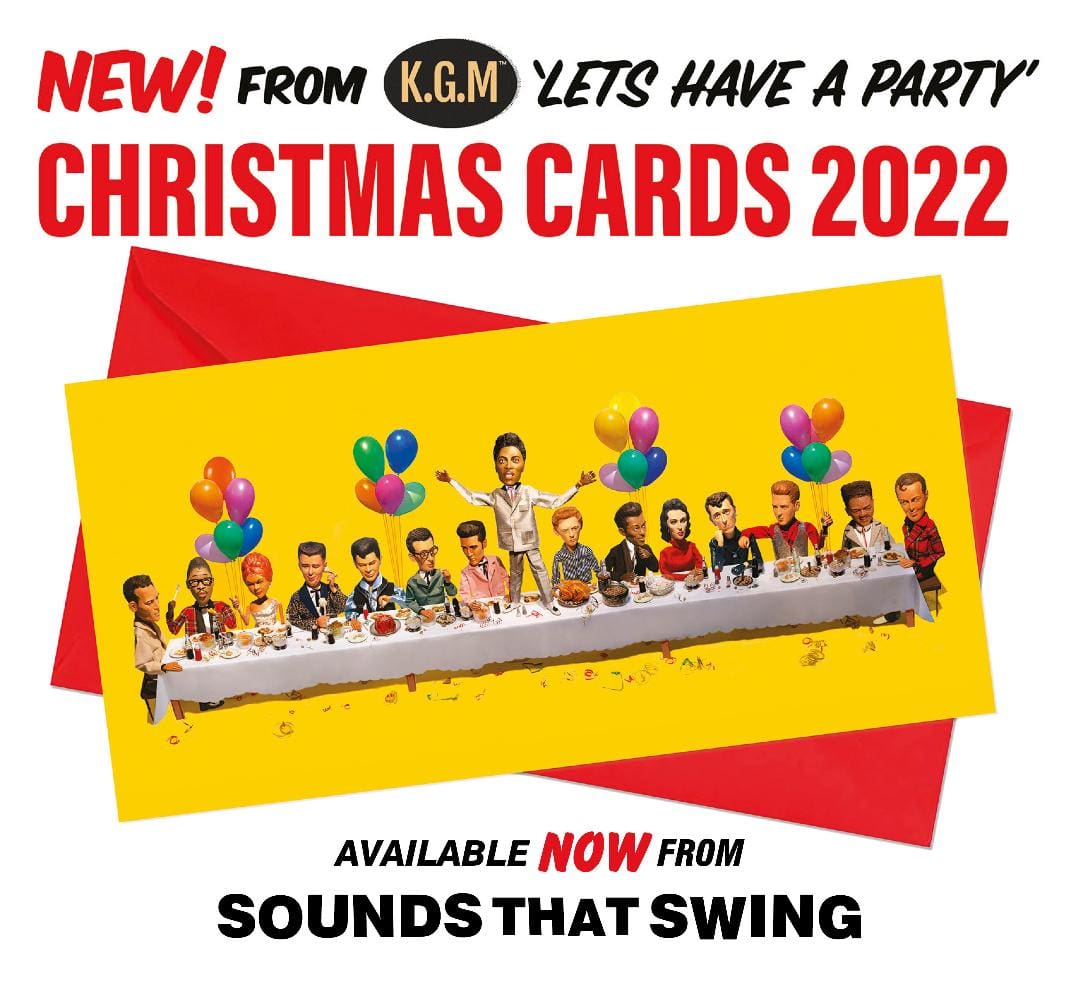 ---
A bit of a surprise here from the Jump Blues / Boogie Woogie great Mr Milburn. This is a super Soul double sider from 1961. This is an amazing 25 years after his first record. You have to be spectacularly talented to have a career like that. We're not going to go off and count but we reckon he must have had over 70 single releases in his time. He is an artist who skirts our famous 'Rock n Roll before it was called Rock n Roll' section and even recorded a number called Rock Rock Rock in 1952! Back to this one though – two great dance tunes that reinforce his reputation as a man who never cut a bad record.
We have other 45s from the great piano man:
---
A double sider here that takes two great jumping RnB sides originally issued separately by Mercury in 1955 and puts them together. Like Amos Milburn, Ella's career started back in the 1940s, in her case singing in front of her brother Buddy's famous jump blues orchestra. With very little change of style, she was recording mid-tempo Rock N Roll tunes like this stroll floor filler. The Rollee side is another fine dancer at a slightly quicker pace that should delight both listeners and dancers.
If you want more Ella check out the EP Bring It Home.
---
We are really jumping into the 'Rock n Roll before it was called Rock n roll' section here. Both sides have shouted urgent vocals, a pounding beat and wailing sax all rushing along at a breakneck speed and were recorded in 1953. We know some people will say how much it is like Roy Brown to which we reply, "yep, great."
---
Wow! A real record of two sides on this repro of the original 1964 Texas issue. Bud is best known for Mr Soul, which was his next single and even got a contemporaneous release in the UK on Vocalion. The Wherever side has been what we believe they call a 'Big Toon' on the Northern Soul scene for many decades and is a tough Soul Strut (a genre we have just made up but it fits). It is a super example of the sort of tune that starts strong but gets stronger and stronger as extra elements such as backing vocals, horns etc, all join in to create a storming end that comes too soon. Flip it over and again, a super strong but totally different feel. A real Soul shaker.
---
Ike Turner, of course, needs no introduction being as how he invented Rock n Roll and all that. On this repro of a 1959 45, Ike returned to a tune he had recorded a year earlier on Tune Town. For this take, he drops the girl singer and pushes everything else up a notch to produce a great male vocal duet rocker with (goes without saying really) slaying guitar breaks. The flip side is again a duet that puts us in mind of Marvin and Johnny on one of their non frantic sides.
We have a bunch of Ike's 45s in store as he is such an important figure in Rock n Roll including the earlier cut of Boxtop with the wavy, crazy Chalypso Love Cry on the flip.
---
N-Joy is a label that did not issue a lot of records but made up for quantity with quality as this reissue pairing two sides originally issued in 1965 on separate 45s shows. Duane had come up in various Swamp pop bands and carried on in show business his whole life even though these were pretty much his only singles. Passin' On By is a really tough fast Sothern South workout worthy of the Stax studio with a contrasting airy vocal floating above the madness. It sounds like it shouldn't but it really works. The flip has the same instrumental attack and feel. It is a near instrumental, no real lyrics, lots of Urghhs, Ohs and permission to jerk if you want to. Both sides are pretty much perfect examples of the sound that many people think of as Soul dance records however the real deal, like these, are rarely found.
---
This record as released originally in 1955 was the first of six that Federal released for Jimmy in less than a year. He was a vocalist and guitarist and a few of his singles were instrumentals very much in the Chuck Berry laid-back style. His singing style or anything else about his vocal releases really is nothing like Chuck's. Jimmy is firmly in the East Coast style as the Can't Stand You side attests with its fine shuffling drums and sax being a foundation for cool vocals and lovely sharp guitar work. The flip side is more stripped down with guitar and piano supporting a slightly more aggressive delivery from Jimmy. Given such a great record it is easy to see why Federal thought they would have hits with this performer but the hit never came and like so many others he became a supporting musician. He did however stay in the business and is regarded as an important guitarist for his later work.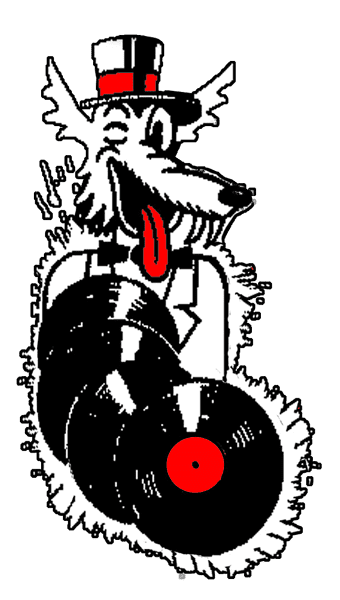 If you like what you see here and want to get these flyers in your inbox, just fill in this form and join out mailing list