Next week we will be receiving the new issues in the Gun Smoke and Rockinitis series from the great German record label Stag-O-Lee. We know a lot of people will be champing at the bit for these as everyone so far has been great. We'll let you know when the new ones arrive but if you want to pre-order please let us know via email or Facebook message, phone call or carrier pigeon. In the meantime, we thought let's have a little look at some other Stag-O-Lee records we have already got in stock.
Reinhard, who runs the Stag-O-Lee label, has stuck on the great idea of having DJs from successful clubs all around the world compile albums of dance floor fillers that no one else is playing. He does this with, amongst others, the Buzzsaw Joint, Slow Grind Fever and Dusty Ballroom series. We'll show you a representative album of each here.
---
Let's start with the last Gun Smoke, which is Volume 6. The cover describes each of these fine 10 inch albums as 'Dark Tales of Western Noir from the Ghost Town Jukebox. This is a collection of oddball Country weepers, moody Rockabilly and Popcorn Noir from the 1950s and early 60s.' It also advises for best results, 'Listen to after dark.' If you want lonesome Country and Sanford Clark style down beat Rockabilly this series is a dream come true.
---
The introduction of the electric guitar changed everything for many musicians in the mid-fifties. It heralded the coming of Rock 'n' Roll and traditional styles such as Blues and Country were pushed to the sidelines. But those styles did not disappear; some artists embraced the change and created music that was electric but still country, or as with this series blues. This series demonstrates that blues played on electric guitar and at a fast pace is not necessarily Rock 'n' Roll. On this album, there is a wonderful mixture of mid-tempo stomps and boogie romps but every one of them stays true to the Blues.
---
This series is, for us, the flagship of Stag-O-Lee. Compiled by the DJs at the Slow Grind Fever club in Melbourne, each album is a deep dive into the world of Popcorn. Reinhard started the series after stumbling across Melbourne's only slow dance party, where they play the slowest, spookiest, sweetest records they can find, and folks dance real slow in a haze of smoke and dim red light. This newsletter of ours gave a lowdown on the Popcorn style so have a look if you do not know what it is all about. Let's just say this is a compilation of the sort of music you want to hear in a club at 4am when you have nowhere else to go and no one to go there with. The groove is hypnotic and the mood is downbeat but it lifts the spirits and gets the body moving.
---
All the Buzzsaw joint albums are sure-fire albums for your home listening or dancing pleasure. Rather than pick a favourite we will direct you to the latest one as a good place to start. On this album, you get 16 tracks selected by James and Misty of Night Beat Radio and associated club nights in Osaka Japan. Like all the Buzzsaws this is a super example of the art of a compilation that is learned behind the decks. These are pretty much unknown tracks pulled not just from obscure 45s but also long passed over studio band albums. The sound is pure US late 50s early 60s teenage record hop style with an irresistible dance beat.
---
This album is compiled by Elmo Lewis and Ho Pan of the Berlin DJ collective playing under the name Dusty Ballroom. This collection is a rather eclectic; a swingin' blend of some 1940s Jump Blues, 50s exotic Mambo, kinky DooWop, wild eastern Surf and Hawaiian Rock ´n´ Roll, a coupla burlesque Instros and even a bit of groovy Twist and Soul. As with the Buzzsaw series, there really is nothing like being up behind the decks playing live to sharpen the selection skills. It is the way you learn that rather than giving the people what they want it is so much better to introduce them to what they did not know they wanted but can't get enough of after the first hearing.
---
Yes, Volume 12. It is a testament to the art of the compiler that we are 12 volumes in and still going strong with this series. The subtitle says it all. The styles on this record run from orchestral Jump Blues to Exotica, to sleazy Rock 'n' Roll and to Soul burners. You can think of these almost as samplers for the whole Stag-O-Lee experience. So if you have not jumped on them yet this is a great place to start.
---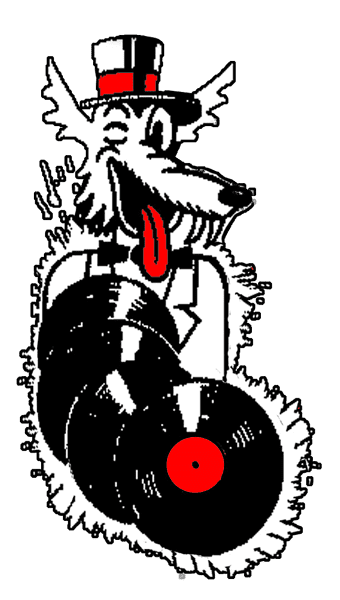 If you like what you see here and want to get these flyers in your inbox, just fill in this form and join out mailing list