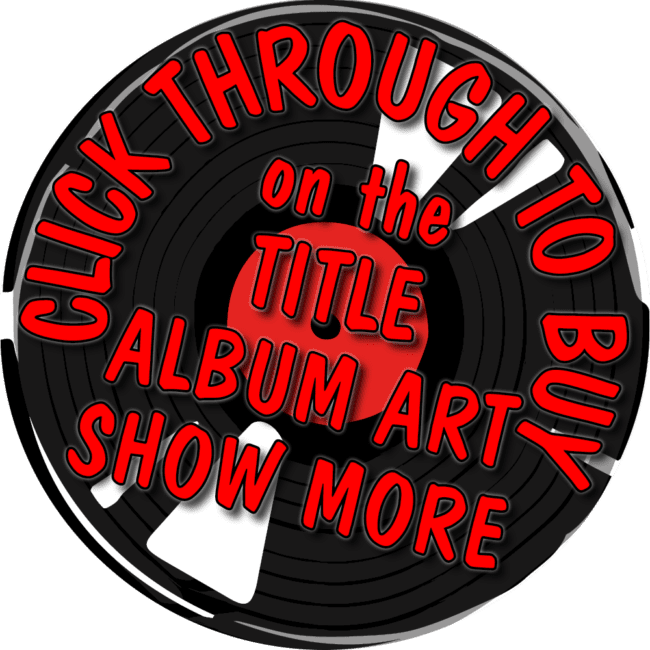 Hi everybody, we're getting back on track with these newsletters so let's go with a catch up with an amazing set of 45s covering classic and almost unknown RnB,  great Soul and Crossover – two versions of the same tune that defies normal genres and a killer Rockabilly track that defies the calendar.  
We've updated our search form on our website so it is even better but we are not stopping there, so stay tuned and keep rifling through those records. Speaking of which…
---
Willie John may have had the sobriquet 'Little' added to his name by King records when he signed to them in 1955 but he is a giant No Hit World. His greatest claim to fame that he recorded the first and, we think, best version of Fever in 1956. OK, we have been writing and crossing out and beating around the bush comparing Fever and Shakin', but it comes down to this Fever is sensual and Shakin' is sexual. Willie is pantin', tremblin', sweatin' and shakin'. He later gets onto some poetic similes but the opening verses just describe the physical reactions sweeping over his boby when the object of his desire is near. The sharp drums and booting sax reinforce the phsycallity of the sounds. Apparently Rock 'n' Roll is about sex, so this is one of the ultimate Rock 'n' Roll records. 
---
One here for the 'we know all the good stuff' brigade. We had to record this and put it up on the internet as it was not up on there before. Originally issued on 78 only in 1954 this rollicking, lazy, greasy swinger has been reissued on a few compilations but really it has been pretty much overlooked. Tabby became a successful musician 1960s to the extent that he was called 'one of the last surviving Louisiana blues greats' by The Guardian when he died in 1984. 
---
We have covered Jimmy with various releases to the point we can accept he is one of those back bone artists who we all know just made great record after great record but never fell into the trap of becoming repetitive. On the topside of this 45 he is in great voice as ever and leads the band in a really swinging a Louisiana groove. The flip, an instrumental, keeps the Southern RnB / Soul feel with sax leading the way. A really joyous sound. 
---
It is on the Jumpin' label so you know you will be getting two lesser-known future floor fillers and we will be getting a headache. So first of the music – Trojan Walla is a stomping piano-led excellent example of the dance craze record. It is an excuse for musicians to let loose and sing and play and invite everyone who listens to join in with the good time and, being a Louisiana recording, every one can let the good times roll. The flip Trojan's Walla is an instrumental and a deeper take, by that we mean it is a slower pace and organ and bass led. A trumpet joins the party towards the end and the whole swinging affair has a proto Ska feel. (Although it is not Ska because it is not on the off beat…but maybe we just think that because we are thinking of the Trojan label…). What really throws us, though, is that it seems that the two sides were issued five or so years apart and the instro, which sounds later is the earlier cut from about 1960. So if you want info that is a headache. You want to great Louisiana dance numbers just listen to the 45.
---
Two fabulous double-siders here from Vee Jay which we are grouping together as the artists of both follows the template of what is often called Chicago Blues but really, in our opinion, is a Southern style. Snooky Pryor and Eddie Taylor were both born in Mississippi and cut there musical teeth in their local areas before moving to Chicago. Each recorded under their own names but became better known for backing more famous musicians. Each was later 'rediscovered' and toured and recorded in Europe. 
Both sides are real tough harmonica and guitar-led numbers with the vocals exploring the pain of lost or lacking love, on one side balanced out by the, admittedly, apocalyptic faith displayed on the other. Brilliant all around. 
---
Unbelievably these two cuts were not released when they were recorded in 1955 or 1956 and lay unheard until the early 1980s. Eddie would find fame as a guitarist but on these tracks he takes vocal duties as well and he rules on both. If Stroll Out West had been released when it was recorded it would have been a monster classic. The guitar and vocals weave together perfectly and the drums snaps everything making a top class wiggler. The flip has a higher tone with the guitar even more to the fore. It is a real treat to finally get these on a 45. 
---
Real Rural Kansas Rockabilly from 1969. Bob's story is yet to be revealed so what it was that caused him to record a slew of Rockabilly records between 1967 and 1969 is a mystery, it could be just that it sounds amazing. The topside in particular on this 45 has the perfect lazy vocal over a bopping beat that defines Rockabilly. It has a Charlie Feathers style to the vocal and Carl Perkins like finger picking guitar break. OK that sounds like hype but you can simply listen and hear if we are wrong. This release has retained the original lonesome country flip. Now you may play it to hear what it is like and then go back to Instant Love about 100 times in a row but we found ourselves drawn back to this in the same way we are drawn back to Art Adams's She Don't Live Here No More. Bob has another five 45s that all deserve attention so look out for him. Unfortunately all the reissues that have featured him are long gone.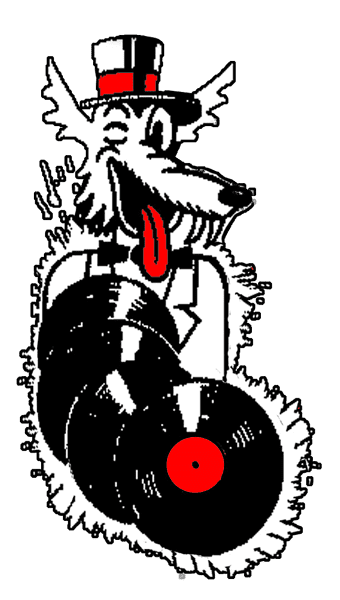 If you like what you see here and want to get these flyers in your inbox, just fill in this form and join out mailing list