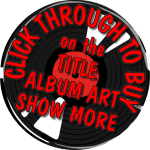 Welcome to the first real newsletter of the year. We intend to carry on just as we did last year keeping you right up to date with the latest releases, sometimes taking a wander through the racks for great records you may have missed and occasionally taking a look at a label or artist. So let's start with a little look at some of the new issues from the end of last year.
---
Multigroove
We think most of you will be up to date or hopefully catching up with the fine series of 10-inch albums coming from Multigroove records. A deceptively simple idea, take the cream of the crop of Rockabilly artists and collect their best output onto an album. Artists covered so far include Charlie Feathers (two albums), Mac Curtis, Hayden Thompson, Bob Luman and many more. There is a sister label, Microgroove that does the same for Blues and Rhythm and Blues. The Albums not only have great music but real care is taken with the sound and the packaging. These are all limited pressings and most of the early ones are now sold out.
Three more of these must-haves arrived at the end of December.
It is pretty amazing that Dorsey is thought of as the other Burnette Brother. He was a multi-instrumentalist, superb songwriter, had a great voice and possessed country star good looks. This is the first album that collects the best of his output from across a plethora of labels both large and small. The album covers Rockabilly, of course, with Dorsey as part of the Rock 'n' Roll Trio and on the original take of Bertha Lou which was later issued with Johnny Faire's vocals literally sung over his cut. His big Rock 'n' Roll hit Great Shakin, Fever is here along with other straight-ahead Rock 'n' Rollers. We also get to hear lesser-known cuts such as his cut of the Ricky Nelson hit It's Late, the exotica Jungle Magic and more. Simply a must-have as it is pretty unlikely you will have all these tracks unless you are a die-hard Dorsey fan, in which case you will want it anyway so everybody is happy.
---
The tough Texas Rockabilly tracks from Gene Summers on the Jan label are classics. This album collects five out of the six issued recordings and adds another four that were unreleased at the time. This really is a party album but it is not all 100 mile an hour – Rockabilly Taboo, Johnny Yuma and Baby Are You Kidding close out the album at a slowed down but intense beat. It is a wonderful demonstration of the art of compiling an album, one of those things that we usually don't even think about but when done this well adds so much to our listening enjoyment.
---
Across the USA long before the term Rock 'n' Roll came into popular usage there were a whole lot of piano players performing and recording tracks that essentially were Rock 'n' Roll. Fats Domino, labelled Rhythm and Blues at the time, is the most famous and on the Country side we have Ray Hall, labelled Country Boogie, at the time. The earliest track on this collection, Dirty Boogie is a recording from 1951 and it rocks along just like One Monkey, Don't Stop The Show, Three Alley Cats and other Rockabilly classics that are also here. Roy injects joy into every track and even has that rarity – an actually funny 'comedy' track with Bed Spring Motel. Roy is not someone named regularly as a favourite artist or featured in top ten lists but every track here is a real cracker.
---
OK, screeching handbrake turn of style now but another artist who before Rock n Roll was defined was putting out real rockin, music, although really we have to admit this is stomping blues…This double sider is a 45rpm repro of the 78rpm original 1941 issue. Memphis Minnie is a blues legend and her story hits all the classic blues tropes. Born poor, took no crap from anyone, made it on her own, hit the heights, hit the skids but luckily was discovered and revered in her final years. The music stands alone, two sides of undiluted tough blues. No moaning about hard times but instead finding ways to live life to the full n spite of them.
---
And sometimes there is no big backstory. This track has been played for years in Soul and RnB Crossover clubs where ever there has been a DJ lucky enough to own a copy of the rare original. This wonderful track is variously labelled Soul, Popcorn, Mod RnB, Latin and just about anything else this side of Rock. In our opinion it is a late vocal harmony group rhythm and blues track (that is our opinion of the genre – the wonderfulness of it is a simple fact). Fabulous beat, super tambourine / rattle stick, ethereal backing vocal and superb vocal lead. It really has everything. There is no need to wonder about issue dates, publishers or anything when you are floating on the dancefloor.
---
From one extreme to the other, there is a wealth of info about Walter, the label, the backing band and just about everything else connected with this record. We'll cut it down though, these two tracks are from 1956 and Walter had been recording since 1952 either alone or as one of The Five Echoes from Chicago. He later went under the name Ray Scott (obs not the Satellite / Erwin dude.) The backing is provided by the Jesse Stone Orchestra and is as full and fantastic as you would expect from such a prestigious group. Walter has a voice that puts us in mind of Young Jessie or Richard Berry and they do not come much better than that. Please just listen to these two brilliant Rock 'n' Roll tracks, you will have a lot more fun doing that than reading us try to describe sounds.
---
To round up, we have another four fine new 45s from the same stable as the above three issues that are all on our website so please take time to listen to: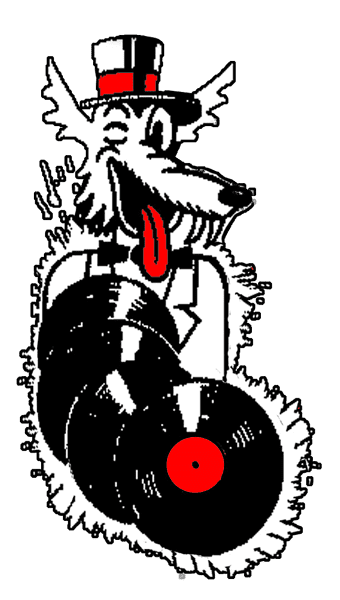 If you like what you see here and want to get these flyers in your inbox, just fill in this form and join out mailing list