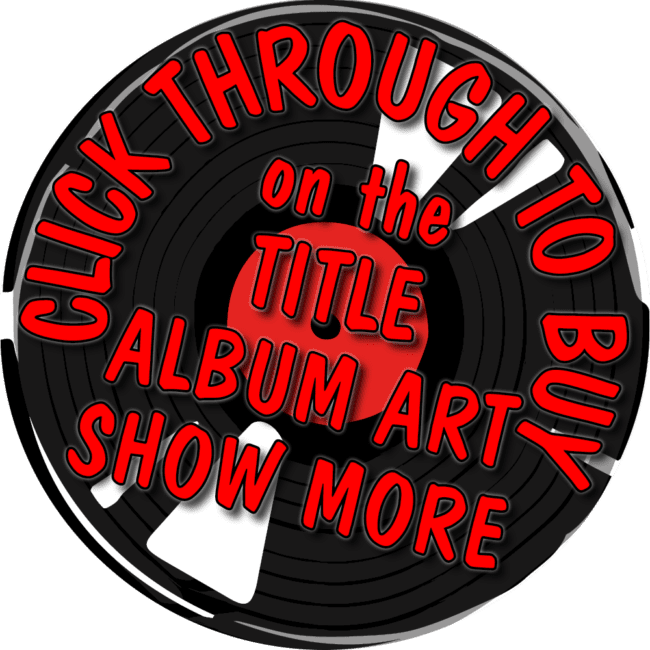 This week we've got Soul Shakers, Blues Stompers, Garage Crossover and even some undercover Jazz for you. A real bumper crop with six brand new repro 45s with lesser-known tracks from superstars like John Lee Hooker and Louis Jordan, stars in their own worlds; Eddie Bo and Jeanette Williams, and by no means stars but great performers; Eddie Alexander and Jimmy Moore.
---
John Lee Hooker is a blues legend you will know from his incredible first recording Boogie Chillen from 1948 through to later classics like the 1962 stomper Boom Boom. This lesser-known 45 is from 1963 and both sides stand up alongside his best. Following the party side and blues side format, we get brilliant blues bop on the Shake side and of course a lament of Lost My Job. John is in fine voice and the addition of a rhythmic sax adds to the sound to make a stand out record. The Lost Job is a talking blues stomp that tells a story just about everyone can identify with that ends on a defiant note showing John actually is in charge.
---
A real obscurity here from 1964 on the California Sea Seven label that put out maybe ten 45s. The records are mainly surf instros and garagey vocals. This has led to an argument over whether this record is Garage or Soul. We're going for the middle line and say it is a fabulous, probably blue-eyed, soul vocal over a restrained garage backing. Sometimes mixing unlikely ingredients results in something lovely and unexpected, like this. The flip is an instro version of the track.
---
For this week's Rock 'n' Roll Was Around Before The 50s section we have Louis Jordan – though this record dates from rather later. Louis Jordan was a huge star through the 1940s and onwards. He was one of the innovators who jumped ship from the big band style to form a small Jump Blues outfit. Hits like Caldonia and Choo Choo Cha Boogie from 1945 and 1946 are still well known and he was a huge early influence on so many Rock 'n' Rollers including Bill Haley. Louis also was one of the first to inject wry humour into his Rhythm and Blues recordings. This 45 shows that nearly two decades after the above tracks he was still jumping with the best of them. Bills could be from his early 50s heyday with a super swinging sax and guitar backing his fine vocal. The flip shows that he was not stuck in the past as he embraces the then-current calypso craze on backing and vocals. Both sides are also amusing and clever lyrically.
---
It is nice to get something right sometimes. When we first heard this record we liked the side most people may buy it for; I Can't Wait is a really cool Soul floater. The organ and drums move it along and Jeanette fooled us with her restrained opening before letting rip towards the end of the song. The ballad flip is what really grabbed us though, she sounds like a jazz singer rather than a Soul girl. Well, we had a little dig and it turns out that after recording some nice Soul sides she went onto a career as a Jazz singer. We think the ballad will be a real grower for many people.
---
Jumping to this one will shake you out of any jazzy reverie that that last track might have induced in you. Church Street Sally is real tough 1968 RnB / Soul Shaker where they throw everything into the mix and every time something is added the sound gets better and is bloody great from the first note. We found ourselves putting the needle back to the start of this again and again. The flip sounds like it was recorded in a club and needs a group of drunks to join in, we found here we could fill the role even in the middle of the day with no booze. Although this is a New York label the Hate side has a fabulous Louisiana gumbo sound. (No need to get the lyrics right just go with the party vibe.)
---
Talking of Louisiana, Eddie Bo may be the least known New Orleans superstar. He wrote, recorded, produced, owned record labels and worked with everybody in the Crescent City from the mid 50s through to his passing in 2009. This super soul two-sider is one of his many should-have-been-a-hit recordings that got lost on a tiny, probably Bo-owned, label. Our Love side is a soul scene monster floor-filling mid temp number but flip it over and Lucky In Love is even better in our opinion – an uplifting anthem with Bo taking his vocal performance to the level of Clyde Mc Phatter and Jackie Wilson and we do not invoke those names lightly.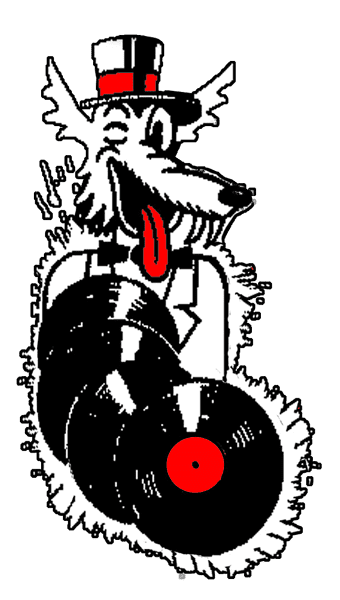 If you like what you see here and want to get these flyers in your inbox, just fill in this form and join out mailing list