Sam was struggling with Sun records following the lawsuit over his big hit with Rufus Thomas. If Sun records had folded in early 1954 it would still have been one of the most important record labels ever. The reason Sun is so famous was a youngster who was desperate to put out a record. Sam had the foresight to give him a chance and, according to Charlie Feathers, Charlie was there to mould him. The youngster was, of course, Elvis Presley and his first 45, That's Alright (Mama) / Blue Moon of Kentucky – Sun 209, was the explosion that echoes around the world to this day.
Sam continued to issue records by his blues and country artists but Elvis showed the way ahead and in his wake came boppin' country boys from all over the South. Sam sold Elvis's contract to RCA records and used the money to record this brand new sound that collectors now call Rockabilly. So for the final six from Sun here are some genre-defining rockabilly records that should be in every collection.
The last Elvis 45 on Sun was Mystery Train / I Forgot to Remember to Forget – Sun 223. The very next issue, Sun 224, was by the man many call the king of Rockabilly, although that is a fiercely disputed crown.
---
Carl had a single out on Sam's subsidiary label, Flip (Movie Magg / Turn Around – Flip 501) which coupled country bop and lonesome country sides but with Gone, Gone, Gone, Carl put the pedal to the metal and hit full rockabilly mode. The insistent beat, cool cat lyrics and stinging lead guitar set the template for pure Rockabilly. The flip is a wonderful country weeper but with the up to the minute teen reference of a jukebox. With his next 45, Blue Suede Shoes / Honey Don't – Sun 234, he had the biggest rockabilly hit the world has ever seen but Gone, Gone, Gone is easily its equal.
---
Amongst the first wave of southern boys to come to Sun in the wake of Elvis was the Wink Wildcat Roy Orbison. He was backed by the Teen Kings and he had already recorded Ooby Dooby for the Texas Jewel label but on this recut, the guitar rings like a bell and the drums feel jet-propelled. The flip is even better, the opening guitar and teen arrogance of the opening line, 'You can't be my lovin' baby, you ain't got the style' says it all.
---
Moving away from the classic stripped-down three-piece rockabilly line up Sonny and The Pacers included drums, piano and even a trumpet. The raucous, abandoned instrumentation is fully matched by Sonny's full-throated vocals. There is no market appeasing country side here, this record rocks on both sides.
---
Billy had a fabulous rasping rock n roll voice, he was a multi-instrumentalist, he was a studio wizz and good looking to boot. Along with Warren Smith, it is a shame that he never broke out with a huge hit. I mean listen to both sides of this 45 – why were these not super hits?
---
Flat Foot Sam is a nice cover of the TV Slim Checker rocker and well worth having but for us, this 45 is all about the flip side, Lordy Hoody. With a crazed guitar cutting through the strange exotic rhythm, it shows that rockabilly is no one-trick pony. Tommy had already cut a few 45s and like a reverse Elvis, he went from RCA to Sun and then disappeared into obscurity but he left behind some real gems.
---
This is a real twist on the crying in my beer country weeper. Gene catches his girl out with another guy and instead of weeping, he dives into the wine and bourbon with rockabilly power and violent intent. On the flip side, he is professing undying love. Both sides are classic Sun sound rockabilly and it is surprising that this was his only Sun issue.
---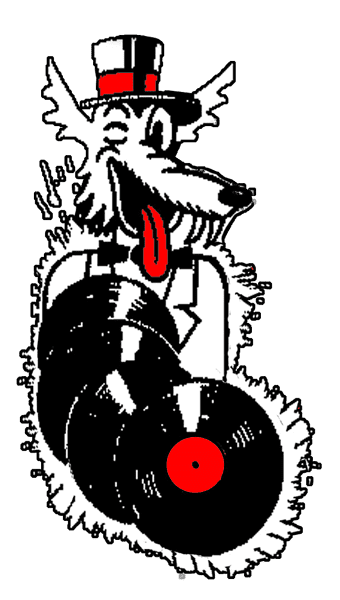 If you like what you see here and want to get these flyers in your inbox, just fill in this form and join out mailing list