The new Stag-O-Lee albums we mentioned last week have arrived and they keep up the super high standard the two series have maintained so far. Last week, we talked about how Reinhard organised his releases and has DJs select for him. This week, we thought we would have a look at a few tracks that represent some more Stag-O-Lee albums as we now have all the available issues in stock.
---
As the tag line of this series says this album is filled with; 'Dark Tales of Western Noir from the Ghost Town Jukebox. This is a collection of oddball Country weepers, moody Rockabilly and Popcorn Noir from the 1950s and early 60s.'
On this volume in particular we have artists whose names we recognise, but all these tracks were unknown to us until now. Curly Sanders, known for Brand New Rock 'n' Roll, opens side one with Walking Blues from 1957, a walking bass lonesome country lament.
Larry O'Keefe's great Rollin Stone is available on a 45 from us but the track here, Loves Dream from 1959, has pretty much not been reissued. It keeps the style of the series but has an exotic tinge. Next up, a really unknown Carl Ace Carter gives us Mexican Rock. A 1958 sax-led instrumental that seems to have never been reissued before. OK so we are going to stop there, that is just the first three tracks but really you get the idea. A couple of later tracks are a little more up-tempo but this album really does have a strong groove. It is one to put on and listen to all the way through.
---
Let's again go with Stag-O-Lee's tag line for this series, 'With Rockinitis we champion electric-guitar blues from the fifties and early sixties. Unfettered pleasure in the form of Black dance music.'
This album kicks off with the 1955 jump blues original of Strange Kind Of Feeling from Big Tiny Kennedy. This sax and guitar played by Sam 'The Man' Taylor and Mickey Baker stomper is really propelled along by Big Tiny's foghorn voice. Man, you have to be something special to stand out against those two players.
Straying even further back in time we have Yes You Do Yes You Do by Paul Gayten. A fabulous Rhythm 'n' Blues number from one of those guys who pops up in every New Orleans music history as a talent scout, producer, manager, but really should be best known for his own fine recordings.
Best known for Voodoo Working, here we get to hear the much lesser-known Shoo Shoo Chicken from Charles Sheffield, recorded in 1959 on the Rocko label down in Louisiana. It has a real Roscoe rhythm for any Roscoe Gordon fans out there and is about a chicken, so what more could you ask for?
Actually, we've realised we have not offered you an electric guitar rocker yet so how about Freddie King and That's What You Think, his first record from 1956. It is, of course, a storming guitar rocker.
This is a dance party in one album.
---
OK so we know we said this would be about the music but this compilation is a celebration of a really important club. Gaz Mayall opened his Rockin' Blues Club in July 1980 and it has run every Thursday since, barring Covid. That is a club night not just surviving but thriving for over 40 years. Incredible. The club is named Rockin' Blues so you have an indication of the music policy. Over the years Gaz has changed the focus of his records but always kept to the core of Rockin' Blues and closely related styles. For this issue he has selected tracks from the Rock 'n' Roll, Rhythm 'n' Blues, Gospel and Jamaica sections of his collection. This double album kicks of with a side of wild killer black rock n roll beginning with Little Richard's Long Tall Sally.
What the heck can follow that monster rocker? How about a few even wilder tracks, yep they exist, Rock And Roll In The Groove by Cledus Harrison, Rock And Roll Deacon by Screamin' Joe Neal and four more insane blasters. If you do not know these tracks prepare for your head to be spun.
Whew, next side we get to the Rhythm 'n' Blues starting with Lowell Fulson's Don't Drive Me Baby, exemplary R'n'B from 1957 on Checker records. A super swinging rhythm with tough vocal, sax and guitar. Jimmy Witherspoon follows in a real Louis Jordan style with Don't Ever Move A Woman Into Your House. Up next, Brownie McGhee with the wonderful I Was Born 10,000 Years Ago. A fabulous mix of jungle drums, gospel references and a perfect vocal. Again we will not go through every track but if you dig this stuff and want to hear what the person who selected these thinks is the best of the closely related Gospel and early Jamaican R'n'B / Ska then you need this album.
---
Being a port city, Amsterdam sees all sorts of flotsam wash up. You can discount the old stories of records as ballast in ships but it does seem to have more than its fair share of record stalls in its numerous flea markets. For decades, record hound Fedor has bought interesting looking records and now presents us his findings on this series of themed 10in compilations.
This, the latest in the series, can be slotted right alongside your copies of Jungle Exotica. The top side boasts five previously un-reissued tracks issued from 1951 to the early sixties. The vocal version of the jazz number The Natives Are Restless Tonight from Ray Mckinley is great but our favourite is the really rockin' Ronnie Savoy's Jungle Love Call with great vocal harmony chanting over the drums and guitar. The final track Ahbudh Pts 1&2 from Spooky Jones and The Governors is from a one-off acetate and is a mad jungle romp with organ, flute, yells and all sorts of craziness. The flipside is the Exotica side and is really needed for a nice cooldown.
---
This series has the crazy idea of a whole bunch of different versions of one song. On here we have twelve different versions of Summertime. We have Vocal Harmony, Jazzy, Popcorn transforming into a dancer, guitar-picking R'n'B, Latin-flavoured and they all work. The surprise for most people will be the riff used by James Burton on the Ricky Nelson 1961 Rock 'n' Roll version. Gene Vincent shows what a beautiful voice he has and The Blazers turn the usually gentle song into a blasting rocker. It should not work but by selecting the right songs it does.
---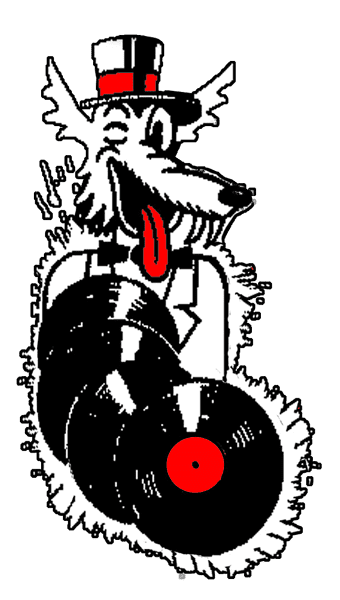 If you like what you see here and want to get these flyers in your inbox, just fill in this form and join out mailing list