Howdy music lovers!
Welcome to another one of our thrilling or at the very least, mildly entertaining weekly newsletters. We've had a bunch of new stuff through the door this week so no clever themes this time around but if it's variation you crave, then there's plenty of that below from LPs and CDs to bubblegum cards. Scroll on…
---
Posh limited edition LP/CD package from them Bear Family folks. You get a 10" LP plus a 25 track CD and a swish full colour, big info and picture-packed eight page booklet with the full story of the not very prolific Oak label, who managed to put out a mere eight singles in nine years. What they lacked in quantity, they made up for with quality, from hick Rockabilly, tough Rock 'n' Roll and some classy R&B too.
---
Finally, Bear Family get around to digging deep into the vaults of Bob Tanner's mini but mighty Southwest Texas label. Lots of Lone Star bop & slop from a pre-fame Roy Head and his Traits combo along with Jimmy Dee, Ray Campi, Dottie Jones & many more.
---
Total killer tuff rockin' vocal group R&B from the amazing 5 Royales. This hugely influential North Carolina combo blazed a trail through the 50s and shaped the face of Soul & Funk into the 60s. If you fancy dipping your toe into the vocal group world, this is a really good place to start.
---
Bear Family takes us into outer space with this great comp of interplanetary ditties from wild Rockabilly stomp to dumb novelty nuttiness, interspersed with lots of crazy Sci-Fi movie trailers. I'm fairly confident that this is the first time that Billy Lee Riley and Winifred Atwell have ever appeared together on a compilation! As the god-like Nervous Norvus says; "It's a solid bang".
---
This great limited edition yellow wax foot-long takes us right to the heart of the Fort Worth Teen Scene at its mid-sixties peak. This is the album that never was, lost in the vaults of the Sound City studios for 56 years – 'till now. Wild Beat Rockers and sensual ballads back to back.
---
I guess most of us by now have seen the pictures of George Miller (head honcho of the world's premier beat combo, The Kaisers) amazing Rock 'n' Roll stars marionette 'lock-down' project. Of course, we all want an Esquerita or Bo Diddley marionette of our own but that's probably not gonna happen so at least we can console ourselves with a pack of high-quality vintage-style bubble gum cards sporting 25 images of Kaiser Georges stunning string stars. Each card has a snappy bio of the artist on the back, penned by Deke Dickerson and every card pack comes with a faux stick of bubble gum that should only be eaten by the most stupid of stupid people (and that's not a challenge). These really could be the perfect gift for somebody who has everything!
---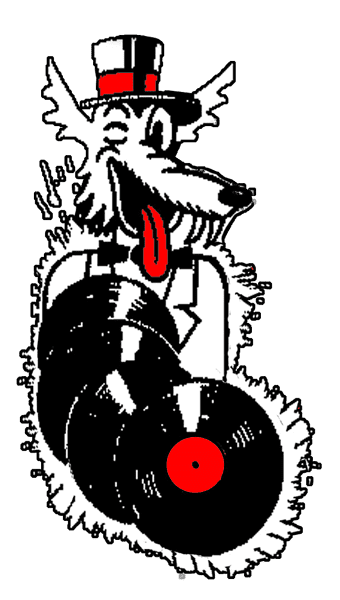 If you like what you see here and want to get these flyers in your inbox, just fill in this form and join out mailing list