Greetings from sun-drenched Costa del Camden Town!
It's good to see that our UK monsoon season is over or at least paused for a few days and we are soaking up the rays of a nice haul of new releases that have popped up over the last few days. There's been so much good stuff over the last week that this six of the best really is the tip of the (quickly melting in this heat) iceberg. So be sure to check our website for the full lowdown.
---
The Kebster does it again with a killer new vinyl comp of tuff 60s Garage Punk, Frat Rockers and Surf instrumental goodies. This is Mr Darge's second project with the Jukebox Music Factory, the first being a project that he did with us; Keb Darge and Sounds That Swing present The Rockabilly Crown Jewels (back in stock now). Comes with a bonus CD version too.
---
One of five brand spanking new extended-players from them fine folks at Koko Mojo. This one concentrates on West Coast guitar slinger Johnny Heartsman and features some tasty grinding Popcorn-esque R&B groovers.
---
Brand new second volume of Koko Mojo's Rhythm & Blues Houseparty vinyl EP series. This selection features the bluesy guitar wizardry of Chuck Norris … no not that Chuck Norris (he's probably better at wrestling honey badgers than twangin' an 'lectric geetar). You get one vocal performance from Chuck plus his fine backing behind Little Willie Littlefield, Rollie McGill and Pearl Traylor.
---
Whisky soaked R&B and rockin' Blues from the Jackson, Mississippi Trumpet label. Everyone's a winner on this four-track EP and what's more, they are all alt versions from the released takes.
---
Betty and Rose Collins are most definitely known best for their one and only hit 'Eddie My Love' but dig a bit deeper and you'll find this West Coast sisterly duet cut some great Jump Blues. This four-tracker showcases their best R&B dancers.
---
Let's round out this six of the best with a bit of minor key lonesome country bop. An original copy of this 45 used to be cheap as chips but try and find a copy these days and you'll have to be patient and dig deep. Thankfully this nifty new repro is here to save you some cash and waiting time.
---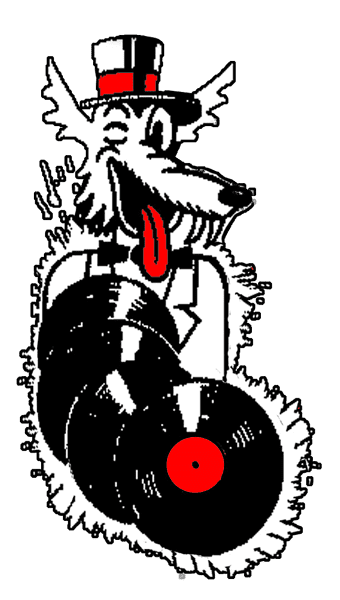 If you like what you see here and want to get these flyers in your inbox, just fill in this form and join out mailing list