This week's super six is a real mish-mash of styles and formats and just about a perfect cross-section of the music we love and stock. From wild Rockabilly and Rock 'n' Roll to snotty 60s Garage Punk and stompin' early Soul and Funk, it's all here, so get perusal-ing!
---
This week is the 50th anniversary of the tragic passing of one of the true originals of the first era of Rock 'n' Roll, Gene Vincent – The Screamin' End. Just about nobody made records wilder or more brutal than Vincent in the 50s, just take a listen to Hold Me, Hug Me, Rock Me or Cat Man and tell us we're wrong! Sadly, Gene's wild, hard-drinking lifestyle coupled with a debilitating leg injury from a motorcycle accident he received during his national service sent Gene to an early grave at the age of only 36.
This swanky limited edition 10in LP, plus 34 track CD and full-colour 12-page booklet combo from Bear Family is a worthy tribute to one of the very best of the best.
---
To coincide with the half-century anniversary of the Cat Man's passing comes this fantastic 34 track CD comp from Bear Family. By late 1957 Gene was just about forgotten in his own country but Europe, namely England and France, kept him in their hearts and in the charts into the early 60s. This clever comp gathers together recordings that show the unmistakable influence that Vincent had on many Rockers of the time as well as some examples of songs that Gene took and made his own!
---
Back in the days of the Teds versus Punks battles of the late 70s, along came Whirlwind to break down those pointless barriers. Whirlwind was a young band playing hard and fast Rockabilly in a Teddy Boy style, and with a few high profile support gigs backing The Clash, Ian Dury and Blondie, it wasn't long before the Punks and New Wave kids eyes and ears were opened up to an old forgotten music style that wasn't a million miles away from the latest music craze of the late 70s. This is a long-overdue limited edition 12in vinyl reissue of that iconic first LP and it is pressed on yellow vinyl too.
---
Surly stompin' Stones-style Garage two-sider from this So-Cal combo. An original copy of this 1965 masterpiece will set you back at the very least $600, but good ole Ace records has come along with a faithful reproduction (including a hard card Era company sleeve) that sounds amazing, thanks to it being mastered from the original master tapes!
---
The very welcome second delve into the vaults of the Hollywood based Doré records' archives (along with its subsidiary labels Era and Mira) for a power-packed 25 tracks of snotty Garage Punk and proto-Psyche goodies. Of course, the Garage Punk classics are there plus, as you would expect from Ace/Big Beat, there are some great unissued tracks too. On top of that, it's all from the original master tapes.
---
Killer Southern Soul and Funk from the legendary Memphis imprint. Ain't no ballads here, just fantastic soulful floor-fillers and eleven of them are previously unissued too. Even the released tracks are lesser-known flip sides and album tracks. All from the original master tapes for crystal clear sound. 
---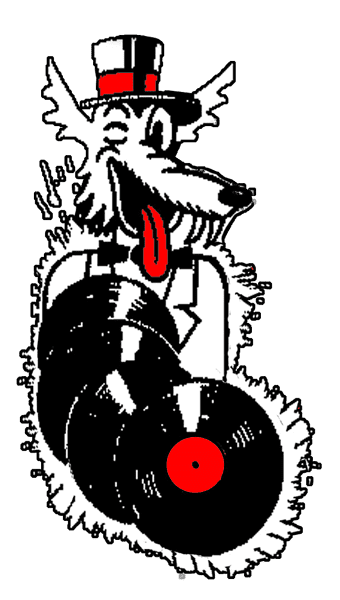 If you like what you see here and want to get these flyers in your inbox, just fill in this form and join out mailing list